Guadalajara, August 18, 2023.- Chile showed courage and great volleyball, coming back from a deficit to beat them 3-2 (25-23, 15-25, 17-25, 27-25, 18-16) and get the ticket to the semifinal of the XVI Men's Pan American Volleyball Cup.
After winning a tight first set, 25-23, Chile was overwhelmed by the attacks of Colombia who managed to win the next two sets comfortably, however, the excitement was included in the ticket for the match held at Arena Astros in Guadalajara.
In the fourth set, Chile lost a two-point lead (23-21) extending the game to point 27, which ended with an ace by Vicente Parraguire, to force for a fifth and final set.
Colombia held the advantage until the 13th point with a three-point difference, but Chile's blocking stopped the Colombian momentum and with counterattacks they took the victory 18-16.
Parraguirre scored 28 points leading Chile to the semifinal, against Mexico or Brazil, of the Pan American Cup. Other outstanding players were Dusan Bonacic with 18 points and Matias Jadue with 13. For Colombia, Andrés Piza scored 18 points, Liberman Agamez 17 and Jharold Caicedo 15.
Chile was better in serves 5-2 while Colombia dominated the blocking 13-9. They finished even on 60 points per attack each with 39 errors from Chile to 28 from Colombia.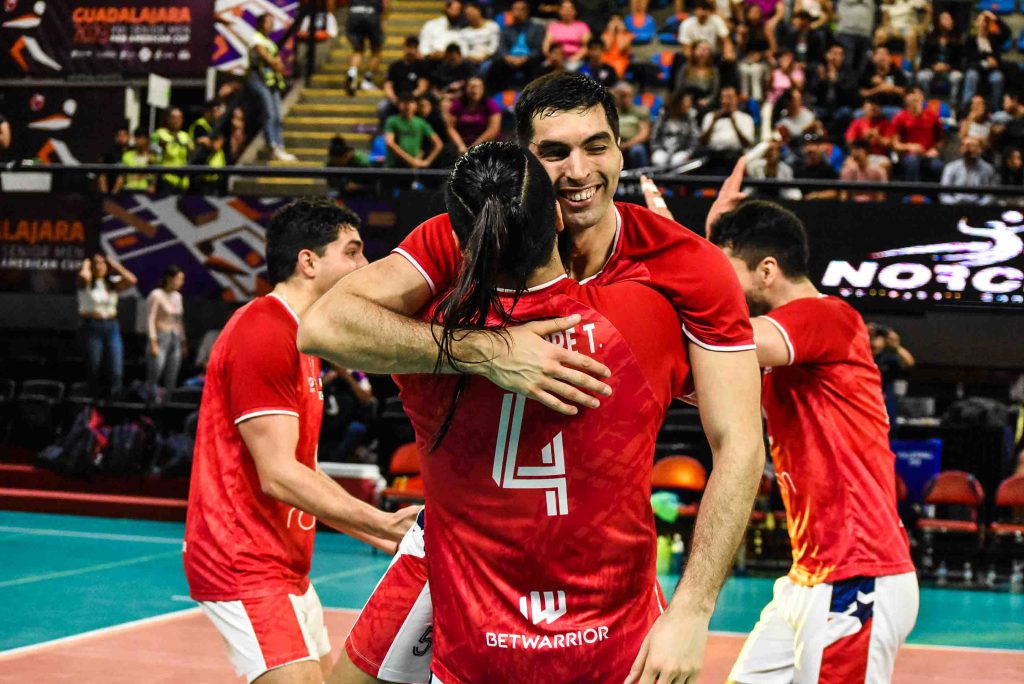 Daniel Nejamkin, coach of Chile: "They were very good, the game was very complicated, hard; we were 1-2 with Colombia playing really well, we made some moves to try to improve on some things and already in the fifth set down by three points, it was a demonstration of courage and volleyball".
Vicente Parraguirre, Chile's top scorer: "It's an incredible feeling, the minutes have passed, and I still can't believe it. This is what we are, we never give up and I am proud of my team, of my teammates, that each one put their will to get ahead, and we are going for that semifinal".
Sebastián Ortiz, coach of Colombia: "It really hurts, nobody likes losing, but we really had a super good game against Chile, who has just played a Challenge Cup in Europe and is one of our main rivals in the South American Championship and well this result is an improvement that has been taking place year after year".