GUADALAJARA, Mexico, August 18, 2023 – Canada executed a strong tactical performance and overcame United States 3-0 (25-20, 25-20, 27-25) in the quarterfinals to advance to the semifinals of the XVI Men's Pan American Volleyball Cup.
Canada will face Mexico in Saturday's semifinals, while United States will play for fifth place against Colombia on Sunday.
In the other semifinal, Brazil will play against Chile won a five set thriller against Colombia in the other quarterfinal match.
Canada had a 10-3 advantage in blocks and 5-3 in service points, while United States was more effective in attacks 37-26, but they committed more errors with 36, compared to Canada's 22.
Byron Keturakis and Fynnian McCarthy finished with 9 points for Canada, while Kyle McCauley scored 12 points for United States, accompanied by Parker Van Bauren with 11.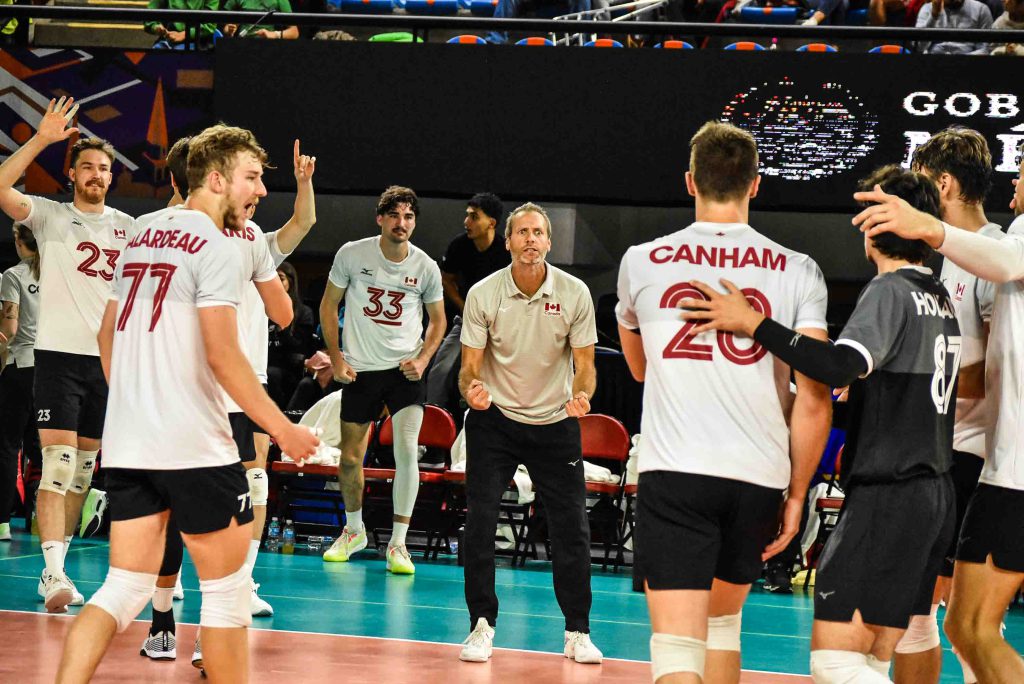 Daniel Lewis, coach of Canada: "I'm really excited. We worked very hard this summer. These guys could only play this event, and they worked all summer and gave up their vacations for the Canadian flag. The staff worked really hard to create a good game plan, and we really wanted it to work."
"This group is at the level they want to be. They could move on to the next international step, or maybe not, but they did need to execute a game plan well tonight, and they did. The reality is that this is their opportunity to learn and grow. And they did that tonight. I'm very proud of them."
Fynnian McCarthy, captain of Canada: "I feel really good. We did things as we intended today. We were searching for a style of play throughout the tournament, and we finally found it and played to our potential for the first time, and it was a great result for us. We're happy and focused, waiting for the next round."
"We all played as a team, and everyone contributed. It's great to see. Everyone was doing their job, and that's all you can ask for. If everyone does their job, teams will have a lot of difficulty beating us."