PONCE, PUERTO RICO, August 9, 2023.- Colombia achieved its second victory at the XX Senior Women's Volleyball Pan American Cup by defeating Costa Rica, 3-0 (25-13, 25-12, 25-9), on the fourth day of competition at the Juan "Pachín" Vicéns Auditorium in Ponce.
The Colombian players gave the victory to their Brazilian coach Antonio Rizola Neto, who is celebrating his birthday.
Colombia had total control of the game from start to finish. The Colombians scored 35 attacking points against 20 of Costa Rica, 10-0 in blocks; and 4-0 on serves.
Dayana Segovia was the best scorer for the Colombian squad with 14 points (11 attacks, 2 blocks, 1 ace); Laura Grajales contributed 11 points (8 attacks, 1 block and 2 direct services); and Ana Karina Olaya with 10 points (5 attacks, 4 blocks, one ace). For Costa Rica, Marcela Araya with eight points (8 attacks); Tannia Carazo, five points (5 attacks); and Yuliana González Alfaro with two points (2 attacks).
Costa Rica (0-4) closed the preliminary round without victories, and Colombia will play tomorrow against Peru at 2:00 p.m.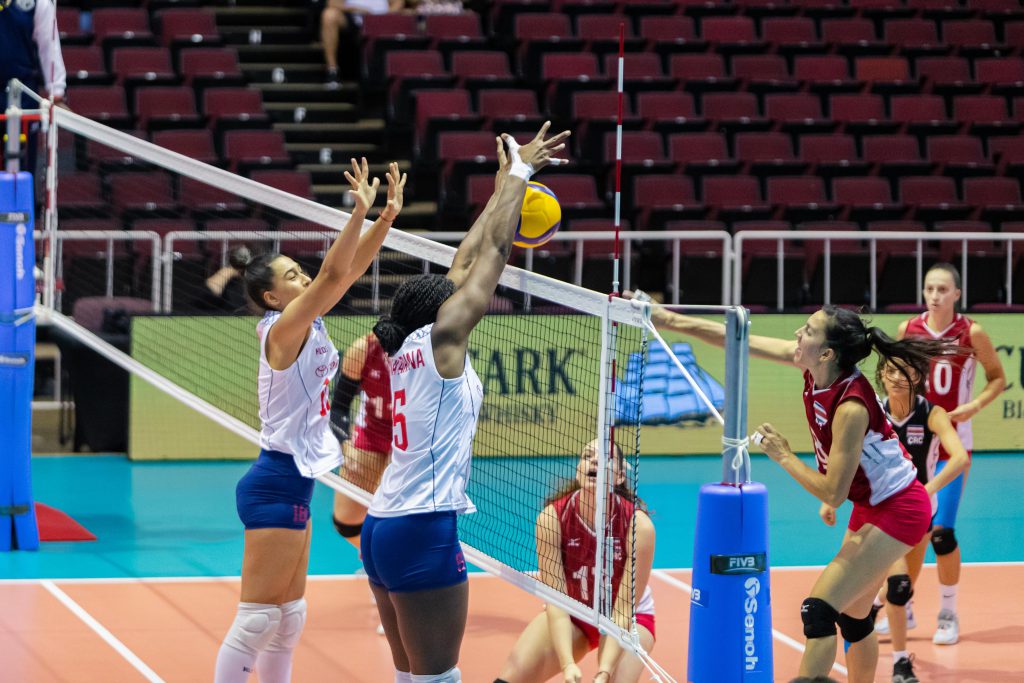 Antonio Rizola Neto, Coach of Colombia: "A great birthday present for the seriousness with which the team played today. Costa Rica is a team that is growing and that presented high-quality volleyball, but the human material cannot be changed. They play well, but they are limited in physical condition and my team respected them. We play serious all the time. A score like this represents that we respect the adversary. All the players came on court today, they played, and they presented themselves well. I like this a lot."
Dayana Segovia, Colombia's Best Scorer: "This victory is very important for us because it is a difficult game like all the ones we have. We have to add victories to arrive at a good level and in a good position for the rest of the tournament. We have to prepare to close the group stage, then come the quarterfinals which are very important for us, to be on the podium".
Pablo Acuña, Coach of Costa Rica: "Today we knew it would be a difficult game because Colombia is physically superior to us in height and strength. We didn't want Colombia to have too many one-on-ones; and we work the blocking well. We read very well the priorities of the setter and that process was what interested us today. The truth is that we are in a very difficult group, and we respect our opponents, but the team's focus is to continue improving and analyzing what we can improve to be prepared for our Central American Cup well".