GUADALAJARA, Mexico, August 17, 2023 – Colombia overcame Peru's pressure 3-0 (25-23, 29-27, 25-13), securing their second victory in Group C of the XVI Men's Pan American Volleyball Cup.
After an intense first set that was decided in Colombia's favor at the very end, Peru couldn't keep a 23-20 lead in the second set, eventually losing it 29-27. Colombia dominated the third set with a comfortable lead.
Colombia led in attacks 40-32, blocks 15-7, and services 6-0. Peru committed fewer unforced errors (18-24).
Colombian Liberman Agamez, with 15 points from 11 attacks, 3 blocks, and a direct serve, was the top scorer of the match. Daniel Aponza also contributed to the victory with 12 points, including 5 blocking points, and Andrés Piza added 11 points.
Peru's captain Eduardo Romay scored 10 points.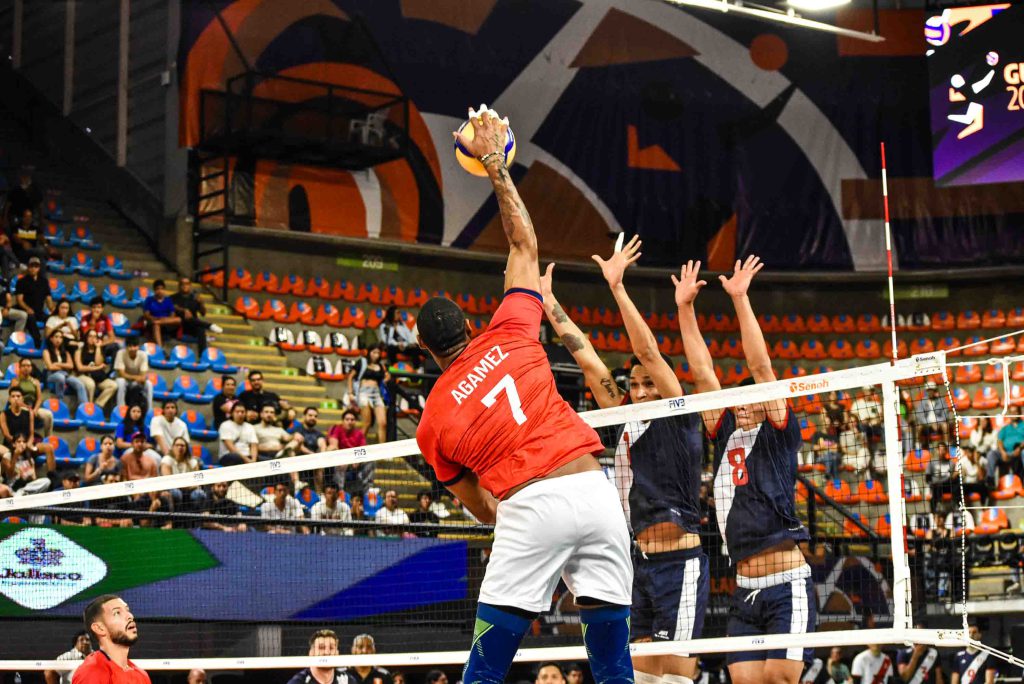 Sebastián Ortiz, coach of Colombia: "The second set boosted our spirits to face the match. Then we were very focused and secured the victory 3-0, which possibly takes us to the quarterfinals".
Liberman Agamez, top scorer of Colombia: "It was important to win today. The second set gave us some trouble because Peru is a great team, and we knew it would be challenging. But after that second set, we regrouped a bit and managed the game. The key was reception and blocking; it helped us a lot and was very important".
Juan Carlos Gala, coach of Peru:  "We started the first set very poorly, we recovered, but couldn't sustain it. In the second set, it was the same, our own mistakes allowed the opponent to stay alive, and in the third, everything fell apart. It's very difficult to recover after a second set played like that, but well, we have to continue, this is not over".