GUADALAJARA, Mexico, August 17, 2023 .- Canada advanced to the quarterfinal round with a 3-1 victory (25-14, 17-25, 25-21, 25-16) over the Dominican Republic in Group B of the XVI Men's Pan American Volleyball Cup.
Canada secured second place in Group B with a 1-1 record, trailing behind Brazil with a 2-0 record, while Dominican Republic concluded pool-play with a 0-2 record.
Despite facing some challenges, Canada ended with a comfortable 8-0 advantage in service and an 11-6 lead in blocks. The attacks were balanced 47-45, in favor of the Canadians.
Isaac Hesling was the top scorer for Canada with 17 points, followed by Jordan Canham with 10 points. Dominican Wilfrido Hernández led all scorers in the match with 19 points, accompanied by Henry López with 11.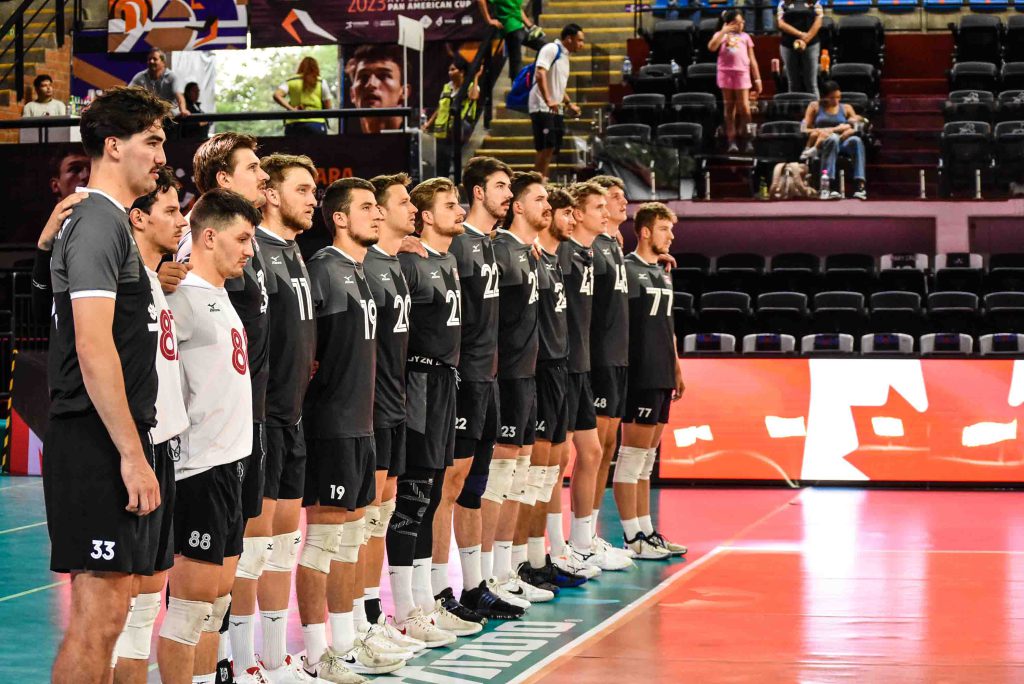 Daniel Lewis, coach of Canada: "Well, it was a very important victory for us. It wasn't as important for us to win as it was to play better. I asked some of the players to adopt a slightly different style of play, and they were able to execute it. It's really nice to get the win. Dominican Republic is a very strong attacking team, and they put a lot of stress on us, especially in that second set. We couldn't adapt until the third and fourth sets. But I'm very proud of my boys. They were under a lot of pressure, and they executed well".
Isaac Heslinga, top scorer of Canad: "We started a bit tense, but as we progressed in the match, we began to realize that almost everything was working out as we wanted, as we needed to, and we trusted our training. One positive aspect was ensuring that we stuck to our fundamentals in blocking. We took advantage on the service side, managing them well and keeping them effective. We started playing and developing as a team, found some rhythm, and ended with a good victory".