GUADALAJARA, Mexico August 15, 2023 – Colombia opened Pool C actions by surprising the defending champion Cuba with a 3-0 (26-24, 25-17, 25-20) victory in the XVI Men's Pan American Volleyball Cup at the Astros Arena.
Relying on strong serving and a solid blocking game that allowed them to organize their defense, Colombia secured a significant victory in a group that also includes Mexico and Peru.
Colombia led in attacks 35-33, blocks 9-6, and Cuba managed 4 aces compared to Colombia's 2 , with Colombia also capitalizing on 30 unforced errors from their opponents while committing only 18.
Opposite hitter Liberman Agamez and middle blocker Leandro Mejía were the top scorers for Colombia with 11 points each, and Andrés Piza contributed 10 points. For Cuba, outside hitter Julio Cárdenas finished with 11 points.
On the second day of the event, Wednesday the 16th, Colombia will face Mexico at 8:00 p.m., and Cuba will play against Peru at 6:00 p.m.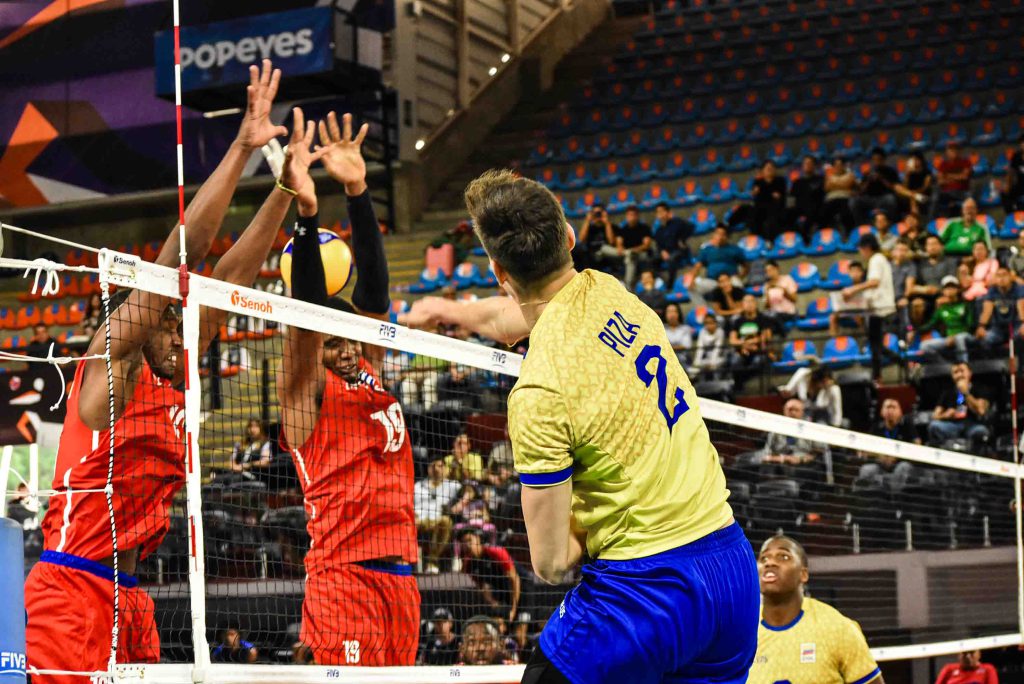 Sebastián Ortiz, coach of Colombia: "Colombia has a strong service, and today we did very well with variations in service speed. Cuba had some weaknesses that we knew how to take advantage of. It was a great match and starting the tournament with a 3-0 win gives us five points, which is wonderful".
Leandro Mejía, captain of Colombia: "We were working towards this based on the intense preparation we had. We know Cuba is a strong rival, and we implemented what we trained for and got the result. We served very well, tactically, and our blocking was well-organized, which helped us strategically".
Mario Izquierdo, coach of Cuba: "Our reception was very poor, and our outside hitters couldn't solve some moments. Colombia served effectively, and we couldn't respond to that technical aspect that affected us. Our second complex didn't work, and we made many serving errors".
Adrian Chirino, captain of Cuba: "This is the first game as a group we've had in these months. Colombia's team has good players, and they played their game, and we couldn't adjust. It's another experience for us. We made a lot of mistakes, and as the competition progresses, we'll improve".