GUADALAJARA, Mexico, August 15, 2023 – Mexico won a dramatic five-set battle against Peru 3-2 (23-25, 25-10, 25-19, 30-32, 15-10) in a Group C match that concluded the first day of the XVI Men's Pan American Volleyball Cup.
Peru claimed the first set, which was closely contested with a tie at 15-15 in attacks. Mexico recovered quickly and easily secured the second and third sets, but in the fourth, Peru rallied and put up a strong offensive resistance. In the fifth set, Mexico took an early 5-0 lead, enough to secure their first victory.
Mexico outperformed in attacks 61-50, blocks 17-5, and service points 7-1. Peru committed 33 unforced errors compared to Mexico's 40.
Diego González was Mexico's top scorer with 24 points from 23 attacks and 3 blocks, followed by 17 points from Josué López and 13 from Axel Rodriguez. For Peru, Daniel Urueña finished with 18 points, and Eduardo Romay contributed 16 points.
Peru will face Cuba at 6:00 p.m. on Wednesday, and Mexico will play against Colombia at 8:00 p.m.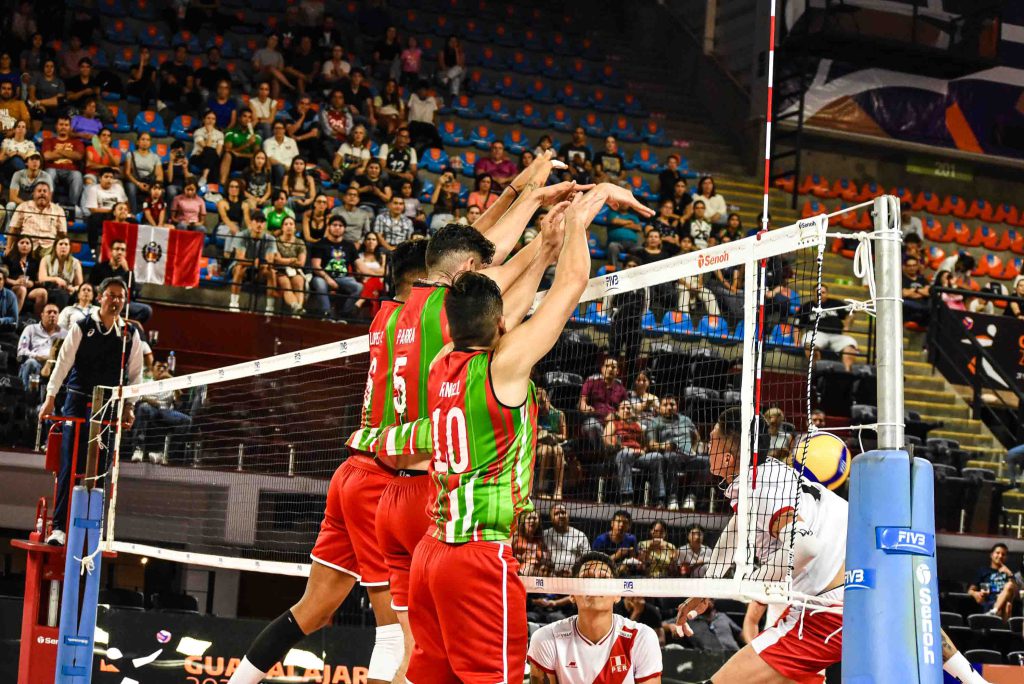 Jorge Azair López, coach of Mexico: "We had many errors, I think the beginning is always tough. We got ourselves into a lot of trouble with reception and attacking, but the important thing is that we pulled through, and we'll improve in the upcoming matches".
Pedro Rangel, captain of Mexico: "We need to improve our mindset. We have the physical qualities, but at times, I feel like we get too confident, we let our guard down, and we can't do that. We need to work on that because this group is very strong in other aspects".
Juan Carlos Gala, coach of Peru: "These matches are like this. We had to face the home team, and our team was very inconsistent at times. The goal is to improve day by day, and we saw that in the way we reacted in the fourth set. I'm happy even though we didn't secure the victory".
Eduardo Romay, captain of Peru: "It was a match with a lot of ups and downs, we lacked consistency. We're happy to have taken the fourth set; it helped us a lot emotionally. But I believe the second and third sets are unacceptable. For us, a fifth set was very valuable because I think we even had the chance to win".