SAN SALVADOR, El Salvador, July 6, 2023.- Colombia beat El Salvador 3-0 (25-6, 25-11, 25-5) to reach the semifinal against Puerto Rico undefeated in the Women's Volleyball tournament of the 2023 San Salvador Central American and Caribbean Games at the Sports Palace Carlos El Famoso Hernández.
Colombia topped Pool B with a 3-0 record to advance into the semifinals to face Puerto Rico who finished second in Pool A. Host El Salvador 1-2 finished third place and will play in the classification round for positions 5 to 8, starting against Central American rival Costa Rica.
In the other semifinal, defending champion Dominican Republic plays against Cuba.
Colombia's serves were too much for El Salvador, totalizing with 12 aces to none. The South Americans also held a huge 32-16 advantage in attacking points and in points from blocks 7-0, while scoring on 24 opponent errors to six.
Opposite Dayana Segovia of Colombia topped all scorers with 13 points on 11 kills and two points from serves. Middle blocker Melissa Rangel and outside hitter Laura Grajales added 7 and 6 points respectively.
Outside hitters Gabriela Funes and Daniela López scored 6 points each for El Salvador.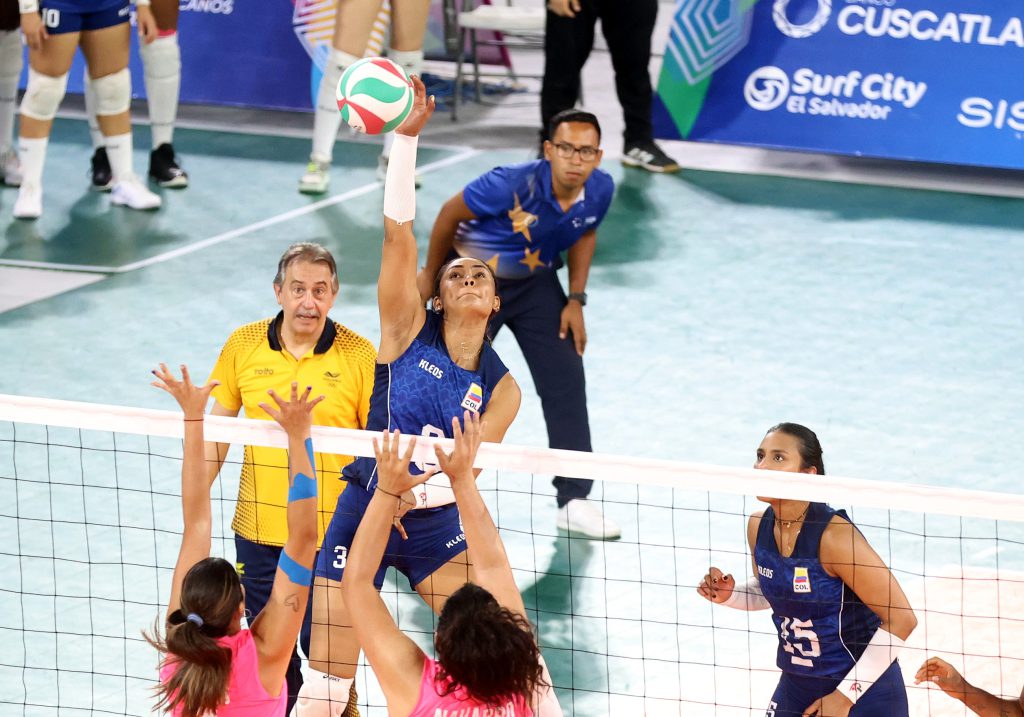 Antonio Rizola, Head Coach of Colombia: "We advanced in first place of our group. We performed seriously, with respect to all our opponents. We didn't make changes just to make them, everyone played and contributed. Tomorrow is a new championship, the semifinal against Puerto Rico, who today didn't play with all his team waiting to face us and we to face them".
Andrea Genova, Head Coach of El Salvador: "We knew which was going to be today's outcome, Colombia is number 14 in the world. It was hard. Our tournament was to compete against our direct opponents Trinidad & Tobago in the preliminary round and now in the next round against Costa Rica, an important match which we must battle hard to reach to play for the fifth place".