SAN SALVADOR, El Salvador, July 6, 2023.- Defending champion Dominican Republic won Pool A over Puerto Rico 3-1 (25-19, 25-16, 22-25, 25-21) and both move into the Women's Volleyball semifinals of the 2023 San Salvador Central American and Caribbean Games.
Dominicans (3-0) undefeated and Puerto Rico (2-1) as first and second place of Pool A respectively reach the semifinals; it's most likely they will face Cuba and Colombia respectively (second and first place of Pool B) as there is still one match left of that pool.
Dominican Republic used all its players while Puerto Rican setter Vilmarie Rivera and outside hitter Paola Santiago couldn't perform due to minor health issues.
Dominicans outblocked Puerto Rico 15 to 9 and held a considerable 5-3 margin in aces. Puerto Rico finished with a slight 48 to 47 advantage in points from kills. Dominicans scored on 30 unforced opponent errors against 21.
Middle blocker Jineiry Martinez led Dominicans offense over the net, scoring 6 blocking points from her overall 18 points, in addition to 11 points from kills and one ace. Outside hitter Yonkaira Peña and opposite hitter Gaila Gonzalez contributed with 13 points each. Yonkaira produced 11 kills, one block and one ace, while Gaila scored 8 points from kills, three on blocks and two aces.
On Puerto Rico's side, Outside hitter Pilar Victoria led her team with 17 points on 15 kills, one block and one ace, alongside opposite hitter Génesis Collazo who tallied 10 points. Outside hitter Elaine Vazquez added 9 points on kills.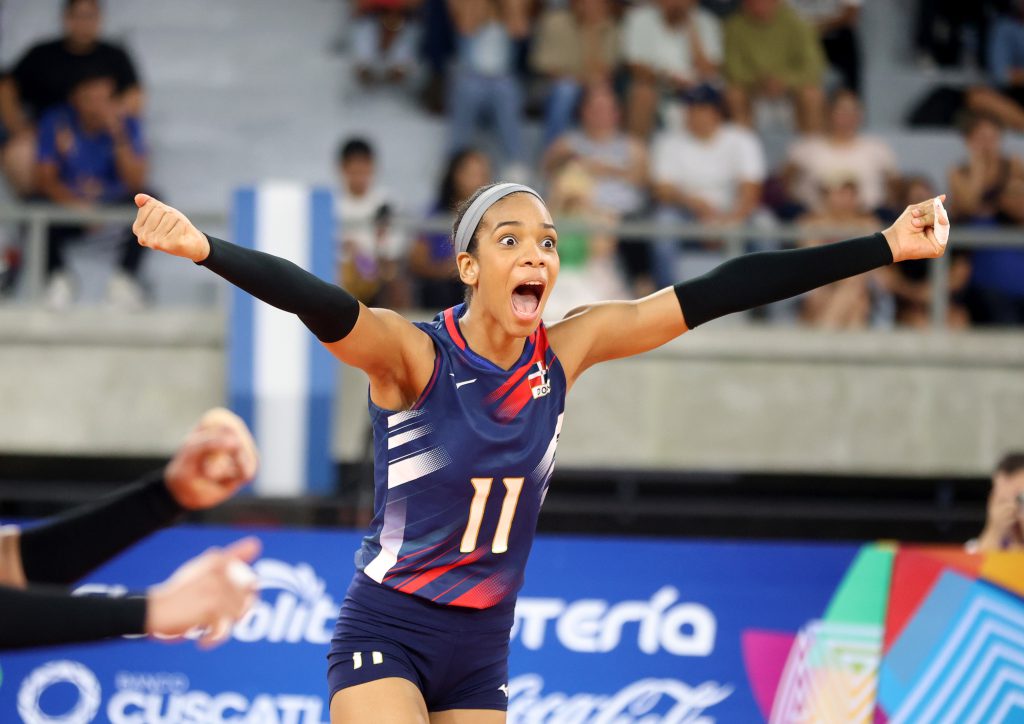 Marcos Kwiek, Head Coach of Dominican Republic: "Their coach moved his players and so did us, it was only a qualification match. What's important is the next two days. It was good to give our bench players an opportunity because we're going to need them".
Fernando Morales, Head Coach of Puerto Rico: "Wilmarie has some stomach issues and we decided to preserve her for tomorrow's semifinal, as well as Paola Santiago who has a muscle pain, we battled. We were able to see everyone in action. The six who were on court battled all the time. We know that Dominican Republic is one of the best teams in the world, we can't ask for more. We hope to win our semifinal match tomorrow and have a rematch in the final".