HERMOSILLO, Mexico, July 20, 2023.- Costa Rica beat Honduras 3-1 (23-25, 25-16, 25-14, 25-19) to move into the quarterfinals of the U23 Women's Pan American Cup in Hermosillo, Mexico.
Costa Rica recovered from losing the first set to finish in third place of Pool B with 1-2 win-loss record, advancing into Friday's quarterfinal round. Honduras will play in classification matches for positions 5 to 8.
In the first set, Honduras suffered the loss of Genesis Oyuela due to an ankle injury, one of their key players, but managed a close win. Costa Rica came back stronger earning their first tournament win.
Costa Rica controlled every element of the game, leading 57-40 in kills, 9-4 in blocks and 9-2 in points from serves. Honduras handed out fewer points from unforced errors 23-28.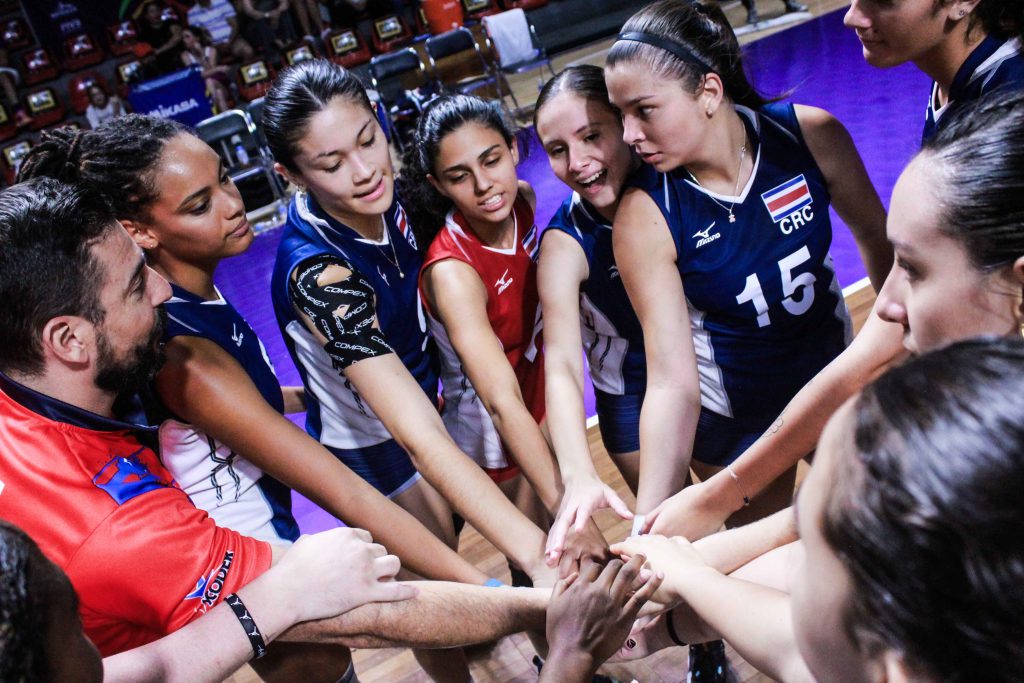 Middle blocker and team captain Lakysha Thomspon of Costa Rica led all scorers with 21 points from 18 attacks, two blocks and one ace. Also contributing to Costa Rica's victory were outside hitter Sofía Arroyo with 17 points on 13 kills, one block and three aces, joined by outside hitter Nicole Mata with 15 points on 12 kills and 3 aces.
Honduras top scorers were opposite Rocío Duron with 15 points on 13 kills and two blocks, outside hitter Andrea Aceituno with 14 points and middle blocker Shantte Clarke with 11 points.
Andrés Carvajal, coach of Costa Rica: "We must study with our players why we lost the first set. I think we were in a comfort zone; we didn't respect our opponent as they deserved. We let Honduras set the rhythm of play and not the other way around. We adjusted, we made changes and improved as the match developed".
Andrea Zúñiga, libero of Honduras: "We won the first set well. Genesis is a key piece of our team, and we needed her the rest of the match. We must improve in confidence while attacking, in passing and reading the game".