POZA RICA, México, November 8, 2023.- Cuba beat Dominican Republic 3-0 (25-15, 25-20, 25-17) to set up battle against Puerto Rico for first place in Pool B at the NORCECA Boys' U17 Continental Championship that runs from November 7 to 12 at Miguel Hidalgo Gymnasium in Poza Rica, Mexico.
Cuba and Puerto Rico, both undefeated at 2-0, have already secured their spots in semifinals and two of the four tickets to the 2024 FIVB World Championship. Dominican Republic, with 0-2 record, will face Nicaragua (0-2) for the third place in the group.
Cuba's blocking (11-3) stopped Dominican Republic's intentions, who started the second and third sets with a four-point advantage. Cuba also finished with a 35-29 advantage in attack points and a 9-5 lead in service points. Cuba scored 20 points on Dominican errors while giving away 15.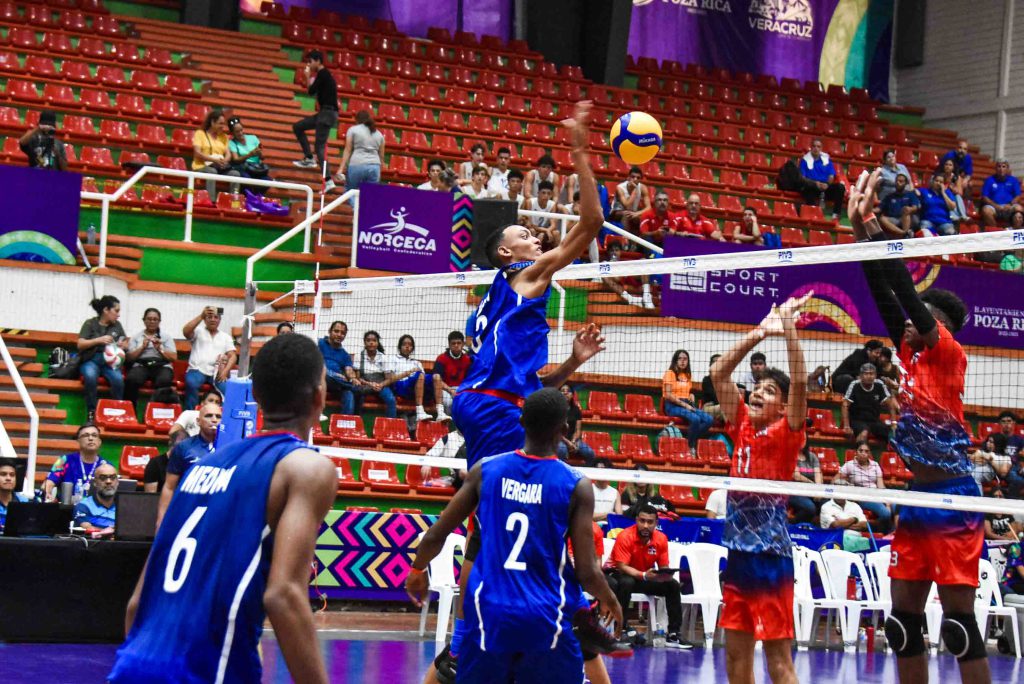 Yosdani Medina was Cuba's leading scorer with 16 points, on 9 kills, 2 blocks, and a match-high of 5 service points. Middle blocker Iverson Toledano and team captain Byron Herrera contributed 10 points each to Cuba's victory.
For Dominican Republic, Malik Britton scored 13 kill points, the only player with double digits.
Yosdani Medina of Cuba said, "It was a match of ups and downs; there was a lack of focus. We managed to elevate our game by working as a team, which is our best quality; we are very united. We're already in the semifinals and want to advance to the gold medal match".
"During the start of the sets, we had more concentration and motivation, but our team's morale dropped towards the end, and we lost. We have all the qualities to play better", said Dominican Malik Britton".