POZA RICA, Mexico, November 8, 2023. Costa Rica won a roller-coaster battle 3-2 (23-25, 25-7, 23-25, 25-19, 15-8) against Guatemala at the NORCECA Boys' U17 Championship taking place at Miguel Hidalgo Gymnasium in Poza Rica, Mexico.
This was Costa Rica's first match, while Guatemala has a 1-1 record in Pool A. The first and second-place teams in the pool advance to the semifinals and qualify for the 2024 FIVB World Championship.
On Thursday, Costa Rica will face the host Mexico, and Guatemala (1-1) has a rest day.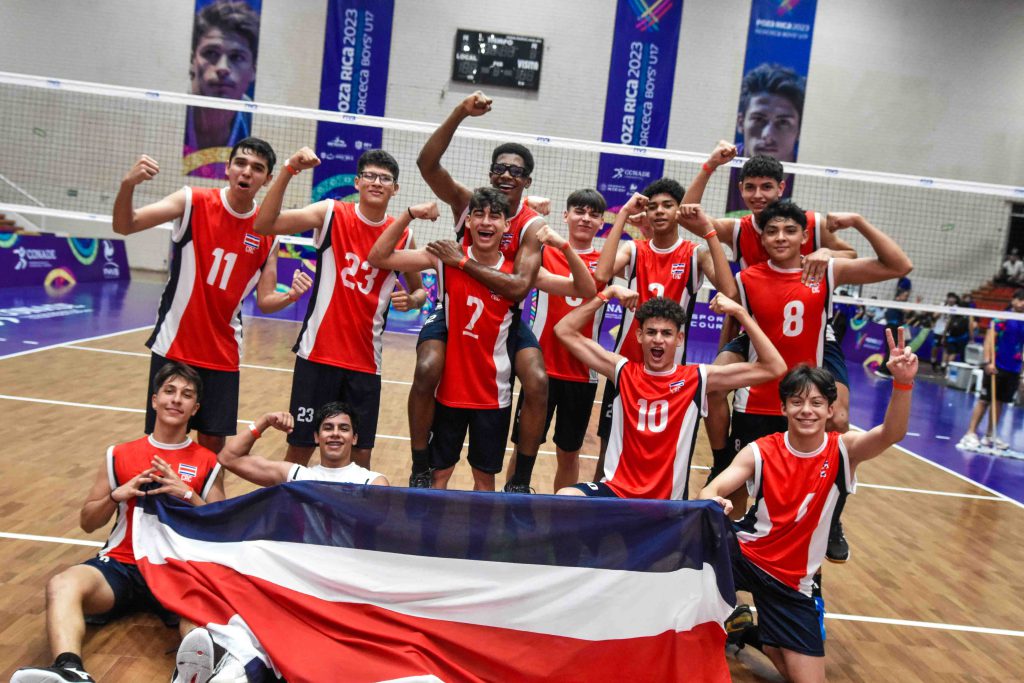 Costa Rica's service (15-6) was a key skill for their victory over Guatemala. Costa Rica also had an advantage in attacks (59-43) and made fewer unforced errors (28-30). Both teams scored 7 points from blocks.
Costa Rica had three players with double digits, led by the middle blocker Julian Soto with 19 points, on 14 kills, 2 blocks, and 2 aces. Outside hitter Deniz Vargas scored 18 points on 15 kills and 3 aces, while opposite hitter Ignacio Morales added 12 points.
Guatemala was led by their captain Luis Mendizabal, the top scorer of the match with 23 points, on 19 kills, 2 blocks, and 2 aces.
Gabriel Córdoba, captain of Costa Rica, said, "We had very consistent preparation, training for seven months, every weekend, and I believe our physical condition was a decisive factor in today's victory. Tomorrow, we face Mexico, and we'll give it our all".
Guatemala's setter, Juan David Zúñiga, said, "I think our reception failed and there was also an excess of confidence. Tomorrow, we will study and rest to face Mexico on Friday".