CHARLESTON, W.Va., USA (Sept. 10, 2023) – Cuba cruised to the bronze medal win over the Dominican Republic, 3-0 (25-15, 25-14, 25-16) on Sunday at the NORCECA Men's Continental Championship at the Charleston Coliseum and Convention Center.
Cuba finished the tournament at 4-1. The Dominican Republic (2-3) placed fourth.
Cuba led in attacks (44-28), blocks (11-0) and aces (6-1). The Dominican Republic scored 16 points on Cuba's errors and committed 14.
Cuba's outside hitter Miguel Angel Lopez led all scorers with 16 points on a match-high 12 attacks, three blocks and one ace. Middle blocker Javier Concepcion added nine points on a match-high four blocks, four attacks and one ace.
Outside hitter Hector Cruz led the Dominican Republic with 10 points on 10 attacks.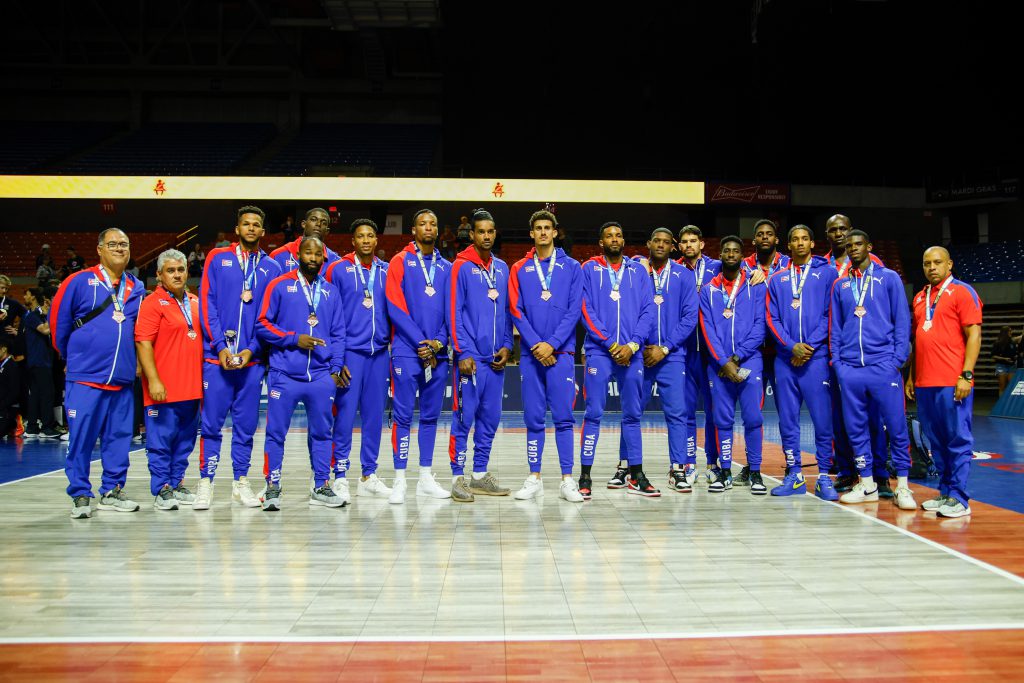 Cuba Coach Jesus Angel Lopez: "We achieved the goal of winning a medal in the tournament, we would have liked to have contested the game for the final, but we struggled and couldn't achieve that objective. Additionally, with this tournament, we were aiming to win as many points as possible for the world ranking and maintain our current 12th position. The Dominican Republic is an opponent we know very well; we have faced them countless times, and at times, the matches have been more intense with greater rivalry. Our players showed the determination that was necessary in this type of competition. Against the Dominican Republic, we made a difference, although it wasn't with the level of rivalry we would have preferred, but we played our game with the performance required to win the bronze medal."
Dominican Republic Coach Jose Gutierrez Sanchez: "We've been so happy about the result. We know we have to work a lot because the job is just beginning. It's OK for us. We have a young team and we have to continue to work more and more."