CHARLESTON, W.Va., USA (Sept. 10, 2023) – The United States took the gold medal at the NORCECA Men's Continental Championship for the first time since 2017 when it beat Canada 3-0 (25-20, 25-14, 25-22) on Sunday at the Charleston Coliseum and Convention Center.
The United States finished the tournament undefeated at 5-0. Canada (3-1) took the silver medal.
The U.S. led the match in attacks (44-31) and blocks (5-3) and scored 23 points on Canada's errors while committing 18. Canada held the edge in aces (4-3).
U.S. opposite Matt Anderson led all scorers with 16 points on 12 attacks, two blocks and two aces. Outside hitter Thomas Jaeschke added 12 points on 12 attacks. Aaron Russell totaled 11 points on nine attacks, one block an one ace.
Outside hitter Stephen Maar paced Canada with 12 points on 10 attacks, one block and one ace.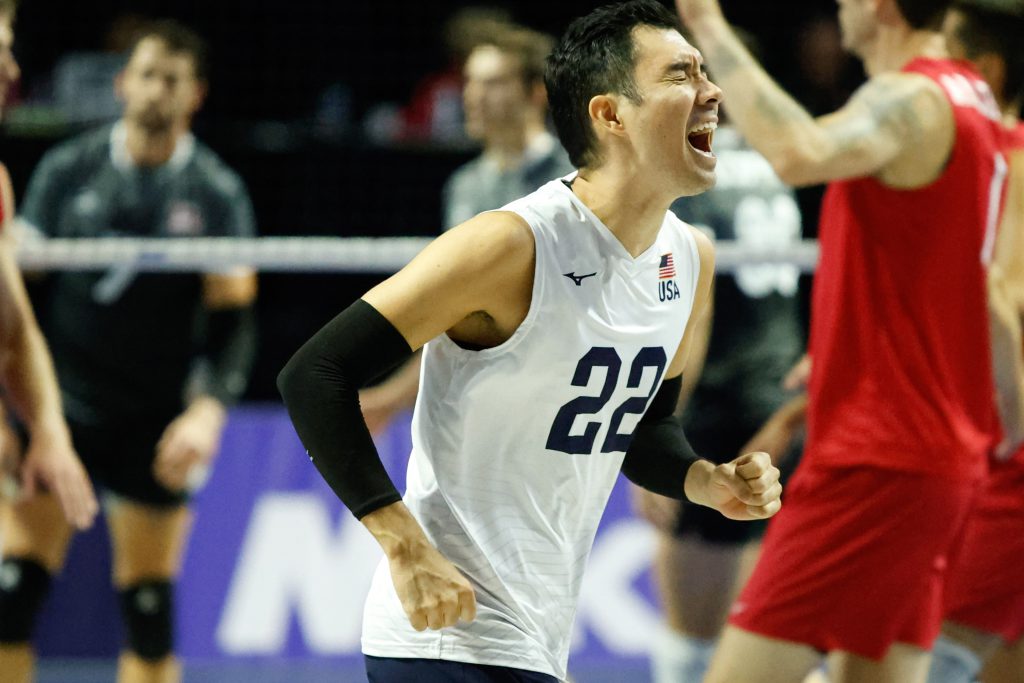 U.S. Head Coach John Speraw: "I thought we served the ball quite well and put a lot of pressure on them. Conversely, I think they are a team that can serve really well. They probably had more errors than they had on Saturday. But when they ripped it, we did a great job of passing. Besides the first few points of the first set when they got some aces, I thought we did a really good job of passing."
Canada Head Coach Tuomas Sammelvuo: "I think we need a little time to analyze. We were in the final, which is good. Today, USA was very strong. But we could have done a lot better. We lost the game in service and passing. In that game inside the game, USA was better. But they were not receiving so great. We couldn't stop the speed of their offense and we were struggling with our attacking…. We'll analyze this tournament, get back to work and get ready for the Olympic qualification. I want to thank all the players and the staff members. They gave their very best for this tournament. Thanks for the organization of the tournament."