NOGALES, Mexico, May 28, 2023.- Cuba downed Dominican Republic 3-1 (25-22, 25-20, 14-25, 26-24) to capture the Bronze Medal at the U21 Women's NORCECA Pan American Cup on Sunday night in Nogales, Mexico.
This is the fourth occasion that Cuba has reached the podium, they won gold in 2019, and bronze in the 2011 and 2017 editions.
Cuba ended the tournament with a 4-2 record and the Dominican Republic 3-3.
Dominicans dominated the third set reaching a sizeable advantage (20-9) to extend the match to a vibrant fourth set won by Cuba after losing two match points (26-24).
Cuba led only in attacks 50-48 while Dominican Republic held advantages in blocks (11-9) and aces (7-6). Both teams committed 25 unforced errors.
Outside hitter Claudia Tarin led Cuba's attackers with 16 points on 13 kills, two blocks and one ace. Opposite Lisania Grafort added 13 points on 12 kills, one block and one ace. Middle blocker Edisleidys Reyes contributed with 11 points on 4 kills, 3 blocks and 4 aces.
Dominican Katielle Alonzo scored a match-high of 21 points on 19 kills, one block and one ace. Opposite Ariana Rodriguez scored 12 points on 8 kills, 3 blocks and one ace.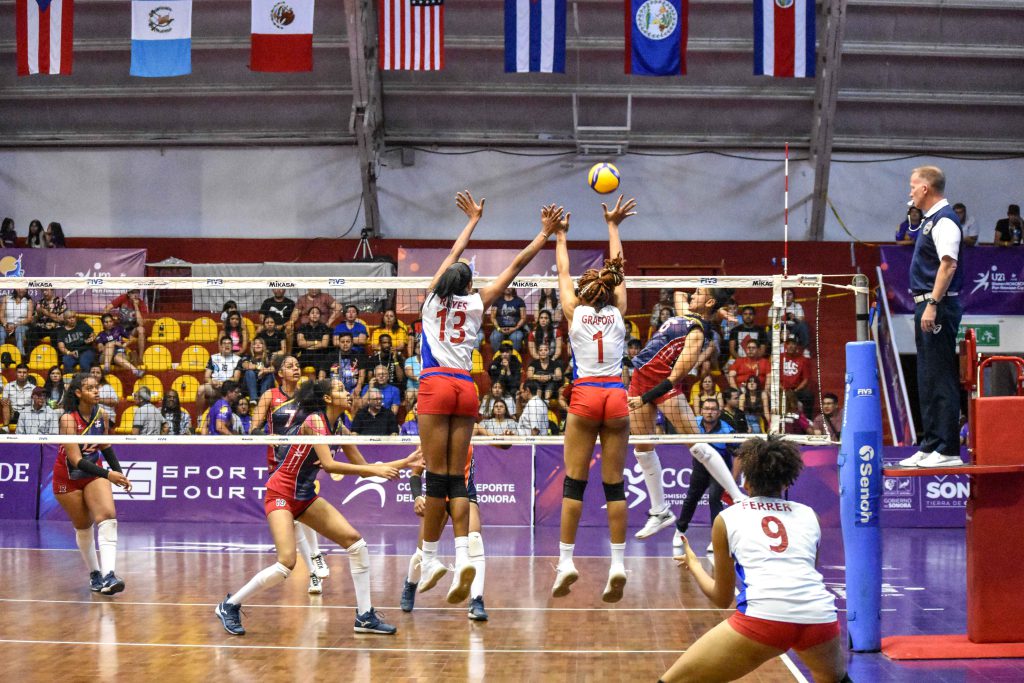 Wilfredo Robinson, entrenador de Cuba: "The team showed their potential, but they also showed they mustn't be too confident because their opponent had a great level of play. This has been a great experience in which the match against the United States taught us what we are missing to secure our international level of play".
Hhitney James, captain of Cuba: "As captain I motivated my team the entire game, especially at the final moments and I helped in the victory. We were able to recover after falling in the third set to come out for the win".