PUNTA CANA, Dominican Republic, June 3, 2023.- Cuba, Canada and Costa Rica advanced to the men's Under-23 NORCECA Beach Volleyball Tour semifinals, after winning in quarterfinals at Los Corales beach in Punta Cana.
The Canadian duo of Chadwick/Gannett defeated  Guatemala's Ventura/Izaguirre 2-1 (27-29, 21-14, 15-6) in a marathon match that lasted for 1 hour and four minutes to advance into the semifinals.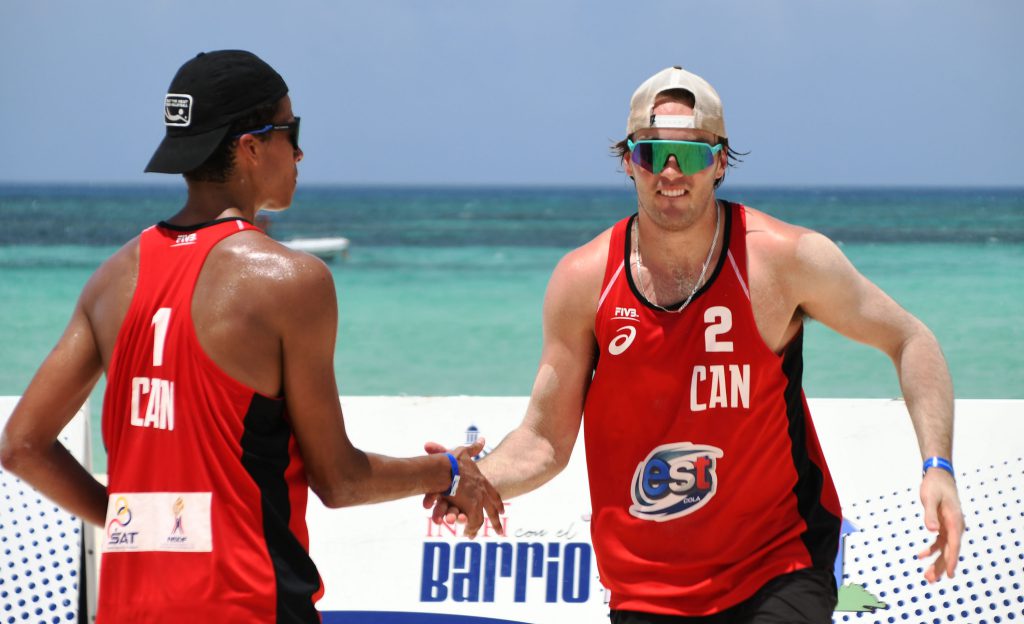 The other three pairs in the semifinals are that Araya/Varela (CRC) who defeated Licht/Abrams (CAN) 2-0 (28-26, 21-16), Cubans Alayo/Díaz who struck down the Guardado twins from El Salvador 2-0 (21-2, 21-7) in a match that barely lasted 20 minutes and Nicaragua's Cascante/Meneses who overcame Morton/Zendai (SKN) in three well fought sets 2-1 (19 -21, 21-14, 15-9).
The competition will conclude on Sunday starting at 9:00am (local time) with the semifinals on courts 1 and 2, while matches for positions 5 to 12 will be played on court 3; medal matches will be held in the afternoon.