PUNTA CANA, Dominican Republic, June 3, 2023.- Two duos of the Dominican Republic will compete in the women's semifinals of the Under-23 NORCECA Beach Volleyball Tour being successfully held at Los Corales beach in Punta Cana.
The two Dominican couples qualified for the semifinals of the event that concludes this Sunday, after winning in Saturday's quarterfinals.
Rosario and Cleto defeated Monney and Godoy from Guatemala 2-0 (24-22, 21-10) to advance to the next phase of the tournament, while in an electrifying match full of emotions, injuries, and passion, the duo of Martínez and Paniagua defeated Núñez and Quezada from Costa Rica in three intense sets (23-21, 23-25, 18-16) to get their ticket to the next stage.
In accordance with the regulations of the NORCECA Volleyball Confederation, two teams from the same country that both reach the semifinals will have to face each other, therefore the duo of Rosario and Cleto will have to face the team formed by Martínez and Paniagua of Dominican Republic.
The other two couples that advanced to the semifinals are the one made up of Hladyniuk and Braticevic from Canada who easily beat the one made up of McCoombs and Finlason from the Cayman Islands 2-0 (21-3, 21-9) and the duo of Navas and González from Puerto Rico defeated Sofi and Molina from Costa Rica 2-1 (21-13, 21-13).
The other two pairs advancing into semifinals are Canadians Hladyniuk and  Braticevic and Puerto Rico's Navas and Gonzalez.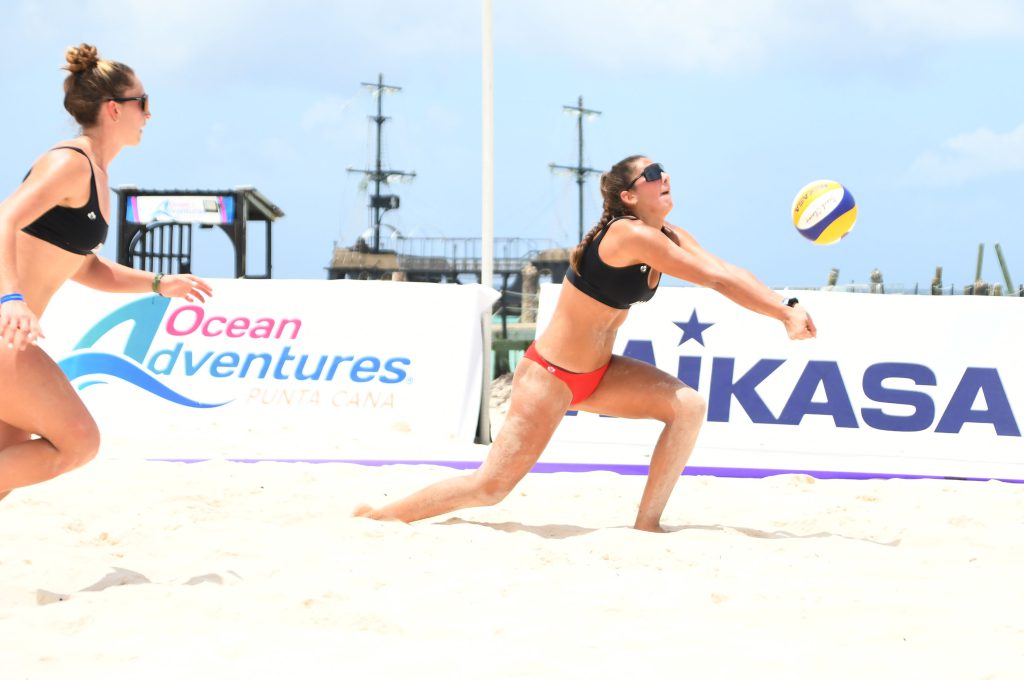 Hladyniuk and Braticevic easily beat McCoombs and Finlason of Cayman Islands 2-0 (21-3, 21-9), while Navas and González triumphed over Sofi and Molina of Costa Rica 2-0 (21-13, 21-13).
In semifinals, Dominicans will face each other, and Canada goes up against Puerto Rico.
The semifinals are scheduled on Sunday at 9:00 am (local time) as well as matches for positions 5 to 11, medal matches will be held during the afternoon.