NOGALES, Mexico, May 26, 2023.- Cuba scored their second win defeating Puerto Rico 3-0 (25-19, 25-17, 25-21) on Friday at the U21 Women's NORCECA Pan American Cup in Nogales, Mexico.
Cuba ends the preliminary round 2-1 and Puerto Rico 1-2 in pool A, both teams advance into the next round; Puerto Rico finishes third A and Cuba waits for Mexico's result against Belize.
Cuba started off three sets slow but picked up the pace to finish in straight sets with a 45-40 advantage in kills, 9-7 in blocks and 3-1 in aces. Cuba limited their errors to 9 against 18 from Puerto Rico.
Opposite hitter Lisania Grafort of Cuba led all scorers with 16 points all from kills. Outside hitter Thainalien Castillo ended with 13 points, this was her first performance in the tournament, and middle blocker Edisleydys Reyes added 11 points including a match-high of 5 blocks.
On Puerto Rico's side, opposite Grace Lopez led with 15 points all on kills, followed by outside hitter Elena García with 9 points.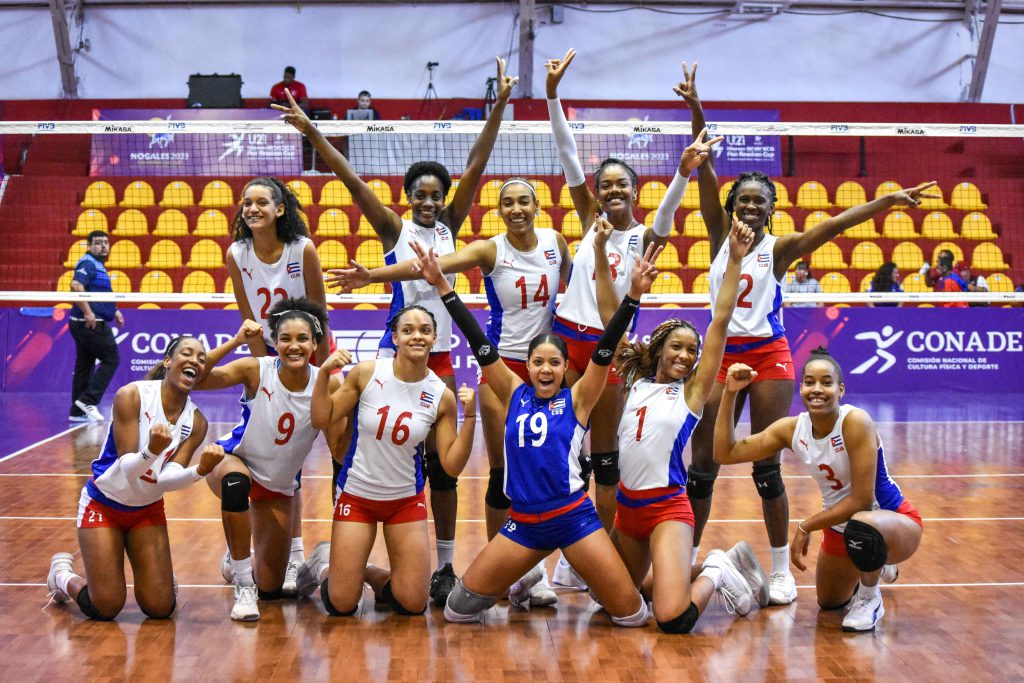 Lisania Grafort, top scorer of Cuba: "Before giving our maximum we need to get confident; we work under pressure to play with more strength. We are happy with the win".
William Robinson, head coach of Cuba: "The team was more comfortable serving and attacking, but it can give more, our players haven't given their best, we hope they do. Cuba couldn't take advantage of the opportunities handed out by Puerto Rico and that's why the scores were close".
José Rivera, head coach of Puerto Rico: "We aren't playing the whole set, we reach point 18 or 19 fighting, we haven't been able to keep focused and the players have been too anxious. We are in the other round, we must limit our errors because we are giving away too many points to our opponents, in attacks and serves".