NOGALES, Mexico, May 25, 2023.- Host Mexico remained undefeated after taking down Cuba 3-1 (25-16, 25-23, 20-25, 25-17) on Thursday at the U21 Women's NORCECA Pan American Cup in Nogales, Mexico.
Mexicans are leaders in pool A with 2-0 record and will meet Belize 0-2 to finish pool-play. Cuba is 1-1 and will face Puerto Rico with the same win-loss record.
In the second set Mexico recovered from a five-point deficit (5-10) to lead 2-0. Cubans didn't give up, winning a comfortable third set, but the fans of Nogales celebrated Marcela Herrera's ace match point.
Mexico topped Cuba 13-2 in aces and handed out fewer points from errors 16-22. Cuba did better in attacks 52-51 and in blocks 11-9.
Mexican Aime Topete led all scorers with 23 points from 19 kills, one block and three aces. The other Mexican player with double figures was Alexandra Goris who added 10 points on 7 kills and two aces.
Opposite Lisania Grafort led Cuba with 18 tallies, joined by middle blocker Yensy Kindelan who registered 16 puntos and outside hitter Claudia Tarin with 13 points.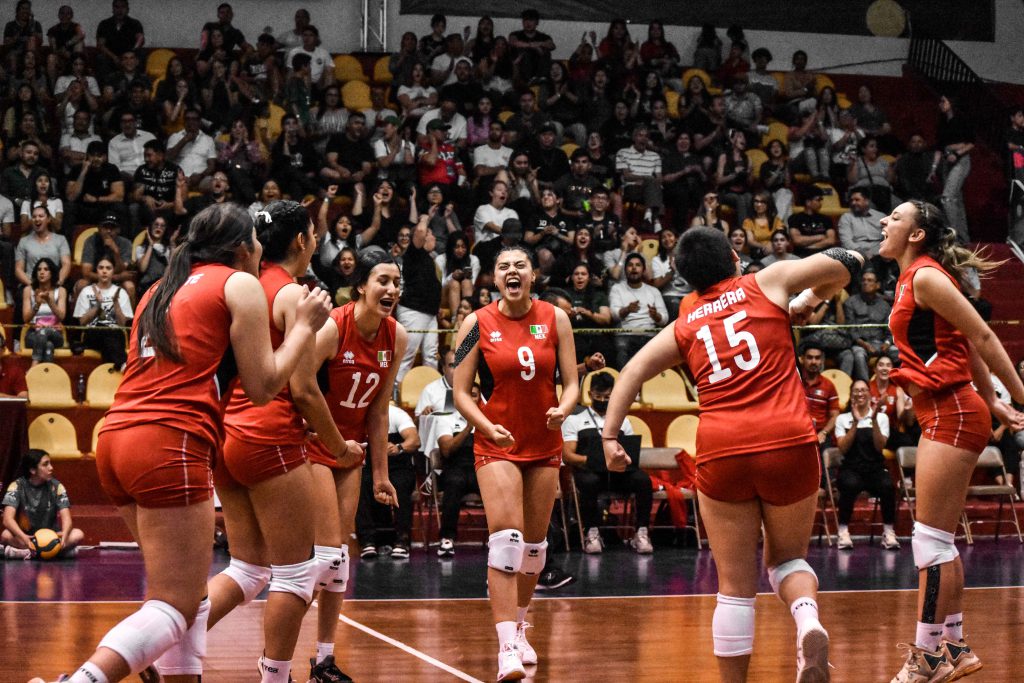 Marcela Herrera, outside hitter of Mexico: "I came from the bench in all four sets and in that last one the instructions were to receive, but I had the opportunity to attack as well, and things turned out well. We hope to finish first in our pool to reach the semifinals, and then think about the final".
Luis León, head coach of Mexico: "Our energy was crucial. When things weren't turning out fine, we made some adjustments and the team's energy changed, the supporters did their part, and the girls were highly motivated. The changes worked out. We want to close with a win against Belize and move into semifinals; that way we avoid playing twice tomorrow and then we prepare for what's next".
William Robinson, head coach of Cuba: "The team didn't perform as expected. They were erratic in the first set; we improved every element of the game in the second set (K1, K2) and we couldn't take advantage of our six-point lead. We must work on our serves and blocks. Mexico knew how to defend and that hurt Cuba".