SANTIAGO, Chile, October 30, 2023. – Cuba began the Men's Volleyball tournament at the 2023 Santiago Pan American Games with a five-set thriller victory 3-2 (25-20, 24-26, 19-25, 27-25, 15-10) against Mexico at the Arena Parque O'Higgins.
After winning a hard-fought second set, Mexico comfortably secured the third. Cuba came from behind in the fourth, recovering from a four-point deficit (17-21) in a dramatic 27-25 finish, forcing a tie-break. Cuba and Mexico were tied up to point 9 in the fifth set when Cuba capitalized on Mexico's errors to claim their first win in Pool A.
Cuba dominated in attack, leading 59-49, and in blocking 15-8. Mexico had a slight 5-4 margin in service points and gave away fewer points on unforced errors 32-44.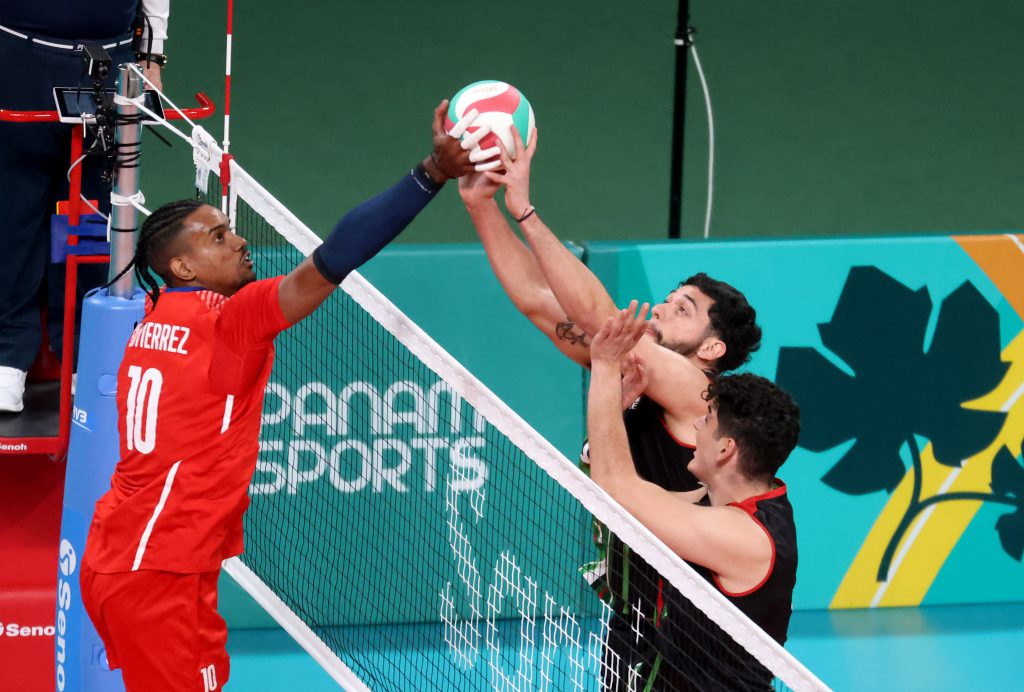 With 21 points, Cuban opposite hitter Miguel Gutiérrez was the leading scorer of the match. Gutiérrez scored on 19 attacking points, one block, and one ace. Team captain Miguel Angel López added 17 points on 13 attacks, 2 blocks, and 2 aces. Additionally, Yusniel González contributed 14 points with 9 attacks and a match-high of 4 blocks.
Mexico's outside hitter Isaac Fuentes led his team with 19 points, on 17 attacks, one block, and one ace. Followed by opposite hitter Luis Hernández with 18 points on17 attacks and one block, and middle blocker Axel Tellez with 11 points, on 7 attacks, 2 blocks and 2 aces.
On Tuesday, Cuba (1-0) will face Colombia (0-1), and Mexico (0-1) will take on Brazil (1-0).
Cuban captain, Miguel Angel López, said, "We really fought until the end; the goal was to come out with the victory. Our team didn't have much time to train together, only two days, because several players were abroad with their clubs, and we never played together. Still, we gave it our all on the court, and the result came out. We believed we had the volleyball to win the match. That's it. We went after the opponent!"
Mexico's captain, Hiram Said Bravo, commented, "We lacked concentration at the end. I think we played a good game overall, but we made some small mistakes, especially in the last set, failing receptions, which were the most crucial".