NOGALES, Mexico, May 24, 2023.- Cuba started the U21 Women's NORCECA Pan American cup defeating Belize in straight sets 25-14, 25-12, 25-18 on Wednesday at Nogales, Mexico.
Cuba earned their first victory in pool A prevailing over Belize with a huge 40-21 advantage in attacks and a comfortable 10-4 margin in blocks. Belize held a 7-4 margin in aces. The winners committed fewer errors (12-21).
Two players led Cuba with double figures, opposite hitter Lisania Grafort with 18 points on 15 kills, one block and two aces, and outside hitter Claudia Tarin scored 10 points on 9 kills and one ace.
Opposite hitter Nisaan Martinez led Belize with 9 points on 5 kills, two blocks and two aces.
On Thursday Cuba faces the host Mexico and Belize plays Puerto Rico.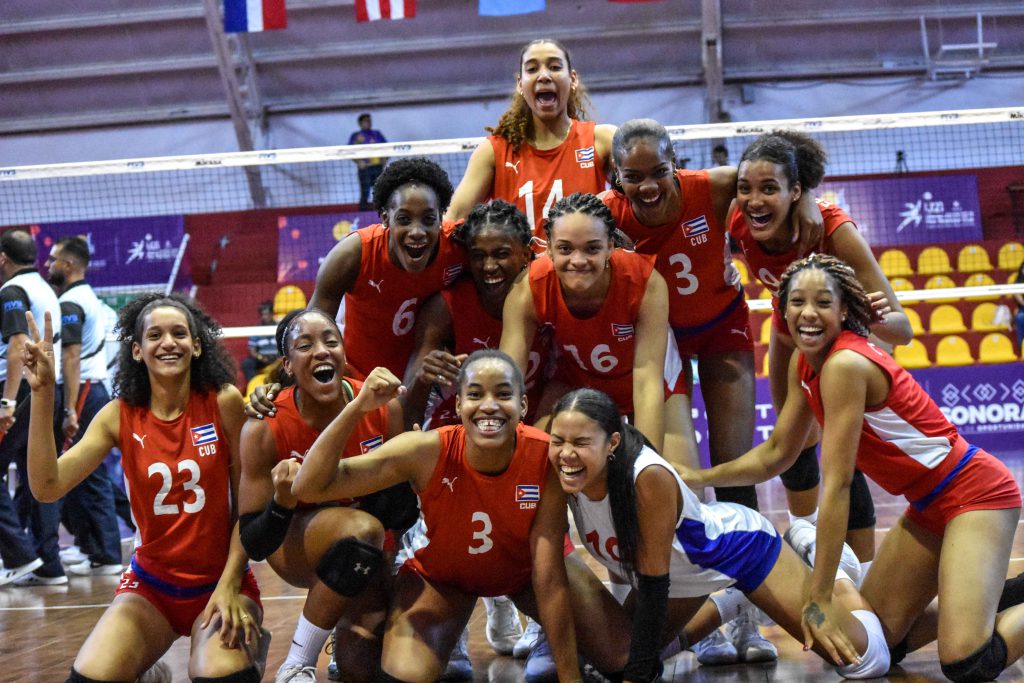 Hhitney James, captain of Cuba: "Our team just got together because five players play overseas, this was our first match together and it was to make a connection between us, I believe it was a good match under the circumstances including the difficulties to come here. We will go on finding a better rhythm as the tournament advances".
Camara Fatoumata, captain of Belize: "We expected Cuba to be bigger and more advanced, but we are in the same league. Because we have never played a continental championship before this was completely new for the team and I think we were too scared. Cuba was a beatable team, so we fell short in mentality. The next match we must come out believing we belong in this tournament".
William Robinson, head coach of Cuba: "It was a good start, I expected more from them because they have more power blocking and serving. They showed strength in attacks, and they didn't fail despite the opponent served with effect. This match helped us to drop "the ice" of the first match, for tomorrow we will come more confident against Puerto Rico".
José Fontes, head coach of Belize: "We were all nervous, both the girls and the technical staff because it's our first experience playing a Norceca. I am satisfied with the first match; we will grow as the championship develops; we are leaving this match knowing they can give more".