NOGALES, Mexico, May 24, 2023.- Dominican Republic battled strong to beat Costa Rica 3-0 (25-20, 25-17, 25-17) in their opening performance in pool B at the U21 Women's NORCECA Pan American Cup in Nogales, Mexico.
Both teams battled hard to keep the scores close and tied on numerous occasions, but it was the Dominican Republic that set the match rhythm in the last two sets.
Dominicans topped 39-29 in kills, 8-2 in blocks and 7-5 in points from serves. Dominican Republic scored 22 points from Costa Rica's errors and allowed 18.
Opposite hitter Ariana Rodriguez of Dominican Republic scored a match-high of 19 points on 16 kills, one block and two aces, followed by outside hitter Katielle Alonzo with 13 points on 11 kills, one block and one ace.
Outside hitter Joselyn Moraga and team captain Angelica Rodriguez scored 9 and 8 points respectively for Costa Rica.
On day two of competition, Dominican Republic (1-0) will play against the United States (1-0) and Costa Rica (0-1) faces Central American rival Guatemala (0-1).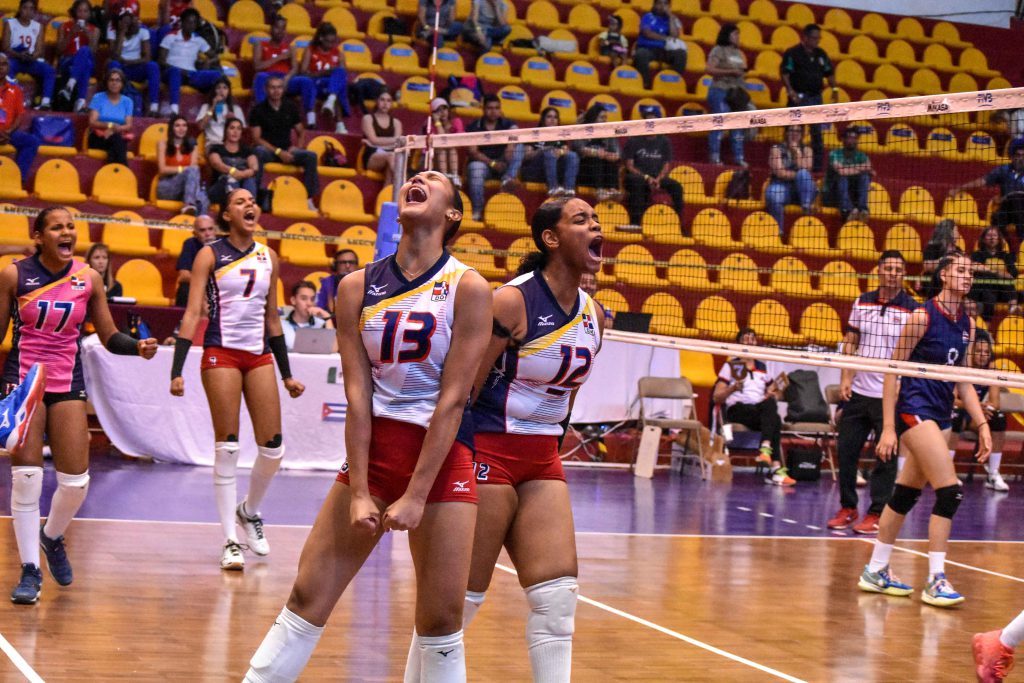 Aylin Liberato, captain of Dominican Republic: "Having lost to Costa Rica at the U19 Cup hurt us a lot, knowing we have the potential to do better. Today we were better prepared, and the key was our attitude".
Cristian Cruz, head coach of Dominican Republic: "The girls were more focused, understanding there are no weak opponents. Today our offense and defense plan worked better, still at this age-group players lose concentration".
Edivaldo Bonilla, head coach of Costa Rica: "My team's effort was really good, but they can give more. The Dominican Republic's team is different from last week, they are stronger. I believe we could have had a better result in the first set. Reaching point 17 we lost concentration. We are focused on tomorrow's match against Guatemala and try to reach quarterfinals".