HAVANA, Cuba, June 6, 2023.- The host team had no setbacks in beating Nicaragua 3-0 (25-16, 25-11, 25-16) and earning their second victory in pool B at the U21 Men's Norceca Pan American Cup being held at the space full Ciudad Deportiva Coliseum.
The stats are a reflexion of the easy win with significant differences kills (44-24), blocks (12-0) and serves (9-1). But Cuba committed much more errors (18-10).
Opposite Alejandro Miguel González, who made his debut during this season in the Brazilian league, was again the top scorer with 16 tallies, and was accompanied by middles Alexis Wilson (13) and Yusniel Martí (13).
From their opponents, outside hitter Evans Solís was the only one with double digits scoring 10 points.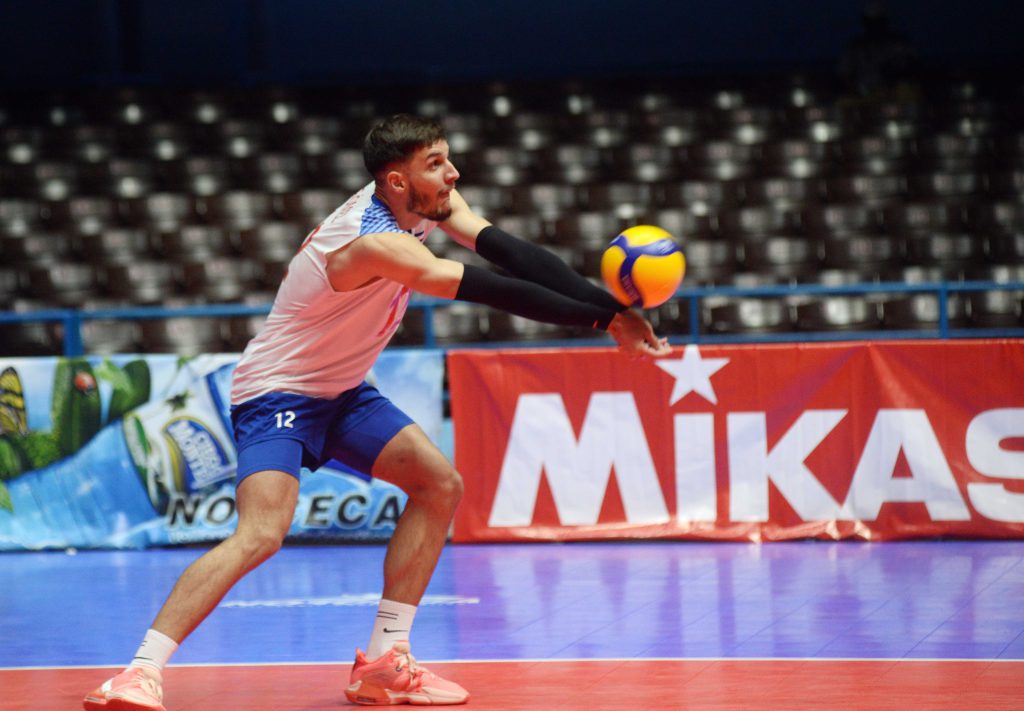 Jesús Cruz, Cuban coach, described the match as "relaxed, the team was better than yesterday, mostly in the first two sets, we performed with little errors especially in serves, which have always been a problem. But it worked as we've been practicing, all is set for tomorrow's match against the United States to determine first place of pool B".
Middle Alexis Wilson gave his opinion saying "it turned out to be an easy match, Nicaraguans can play but they don't hace the physical condition nor the strength we have. I felt relaxed, happy because last year I was on the bench and in this tournament I am a starter. Tomorrow we must be prepared to face the United States".
Nicaraguan coach Jorge Luis Mena said "despite everything we played better today than yesterday, the boys weren't scared of Cuba, a tall team, very hard to break their blocks because of their height and we do what we can. Guatemala is very important and the advantage is that they aren't afraid".
Denis Espinoza, outside hitter said, "for me it's a great experience representing my country and play against a powerhouse like Cuba, I liked it a lot and it serves us to learn. At the end we weren't able to coordinate well, but we started united and supporting one another, in which we must continue to work on, as well as in reception".