SAN SALVADOR, El Salvador, July 8, 2023.- Dominican middle blocker Jineiry Martinez was named the Most Valuable Player MVP of the Women's Volleyball Tournament at the twenty fourth edition of the Central American and Caribbean Games San Salvador 2023.
Jineiry Martínez received the MVP recognition and the 1st Best Blocker award during the closing ceremony after "Las Reinas del Caribe" won their Sixth consecutive Gold Medal at the CAC Games.
Dominican Republic was distinguished with the awards for 1st Best Spiker to Brayelin Martinez, 2nd Best Blocker to Geraldine Gonzalez, Best Setter to Niverka Marte, Best Opposite and Best Scorer to Gaila Gonzalez, and the Best Receiver to Brenda Castillo.
Elaine Vazquez of Puerto Rico, who won the silver medal of the Games, was named the 2nd Best Spiker.
Colombian Juliana Toro was distinguished with the awards of Best Libero and Best Digger; and Mexican Jocelyn Urías as the Best Server.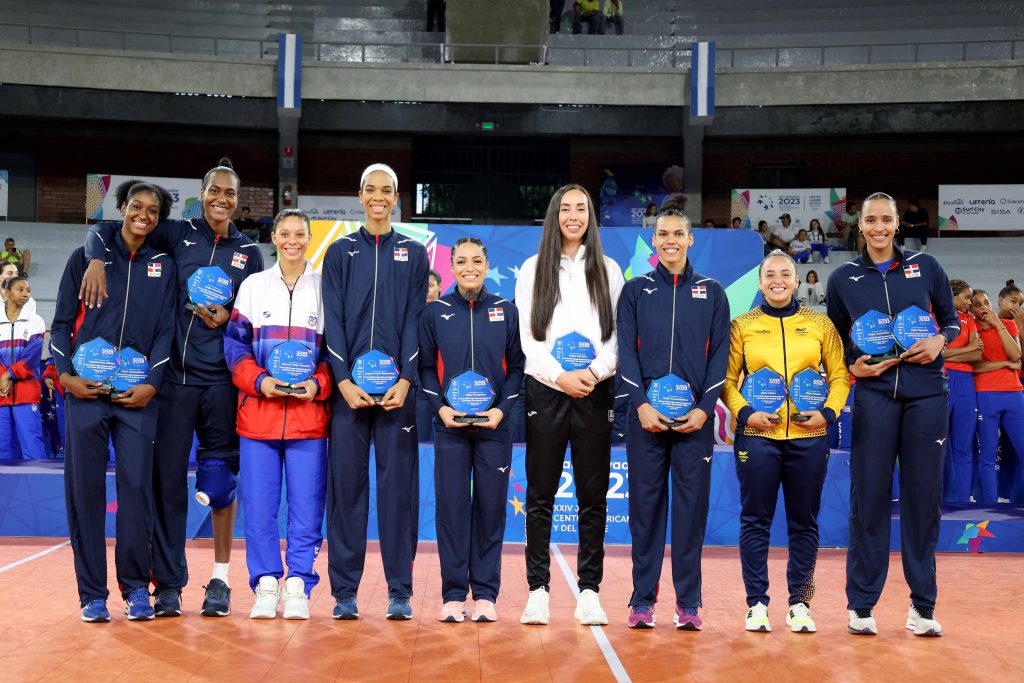 Individual Awards
Most Valuable Player MVP Jineiry Martinez (DOM)
1st Best Spiker Brayelin Martinez (DOM)
2nd Best Spiker Elaine Vazquez (PUR)
1st Best Blocker Jineiry Martinez (DOM)
2nd Best Blocker Geraldine Gonzalez (DOM)
Best Setter Niverka Marte (DOM)
Best Opposite Gaila Gonzalez (DOM)
Best Libero Juliana Toro (COL)
Best Receiver Brenda Castillo (DOM)
Best Digger Juliana Toro (COL)
Best Server Jocelyn Urias (MEX)
Best Scorer Gaila Gonzalez (DOM)