SANTIAGO, Chile, October 26, 2023.- Dominican team captain Niverka Marte selected the Most Valuable Player -MVP- of the Women's Volleyball Tournament at the 19th Pan American Games Santiago 2023 held from October 21 to 26 at the Arena Parque O'Higgins.
Niverka Marte was handed the MVP Award after the Caribbean Queens, Dominican Republic, beat Brazil 3-0 (26-24, 25-16, 25-19) to win their second consecutive Pan American Games gold medal.
Dominicans Brayelin Martinez and Yonkaira Peña received the awards for Best Spiker and second-Best Spiker respectively. Yonkaira Peña also received the recognition for Best Server.
From Brazil the silver medalist team, Lorena Viezel was granted the second-Best Blocker award and Sabrina Machado the Best Opposite award.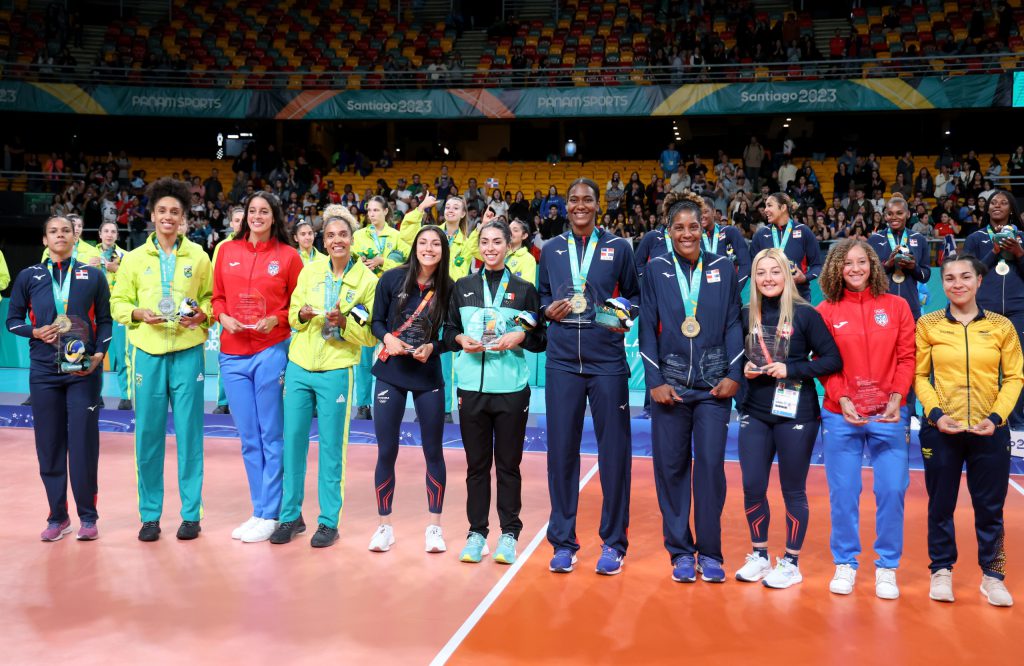 Mexican Ivone Martínez, bronze medalist of the event, received the award for Best Setter.
The Best Blocker award was for Neira Ortiz of Puerto Rico and her teammate Shara Venegas the Best Receiver.
Colombian Camila Gomez was the Best Libero award. Chile's Carla Ruz and Beatriz Novoa were recognized as Best Digger and Best Scorer respectively.