SANTIAGO, Chile, October 23, 2023.- Dominican Republic advanced to the Santiago 2023 Pan American Games Women's Volleyball tournament semifinals after defeating Colombia 3-0 (25-14, 25-18, 25-20) on Monday at the Arena Parque O'Higgins.
Defending champions Dominican Republic won Pool B undefeated to advance to Wednesday's semifinals. Colombia finished fourth place and will play for positions five to eight.
Colombia put up a better battle in the second and third sets, taking advantage of several Dominican unforced errors.
Dominicans dominating serves (14-4) were too much to handle for Colombia, in addition to finishing with advantages in kills 33-28 and in blocks 6-4. Dominican Republic capitalized 22 points on Colombian errors and gave away 16.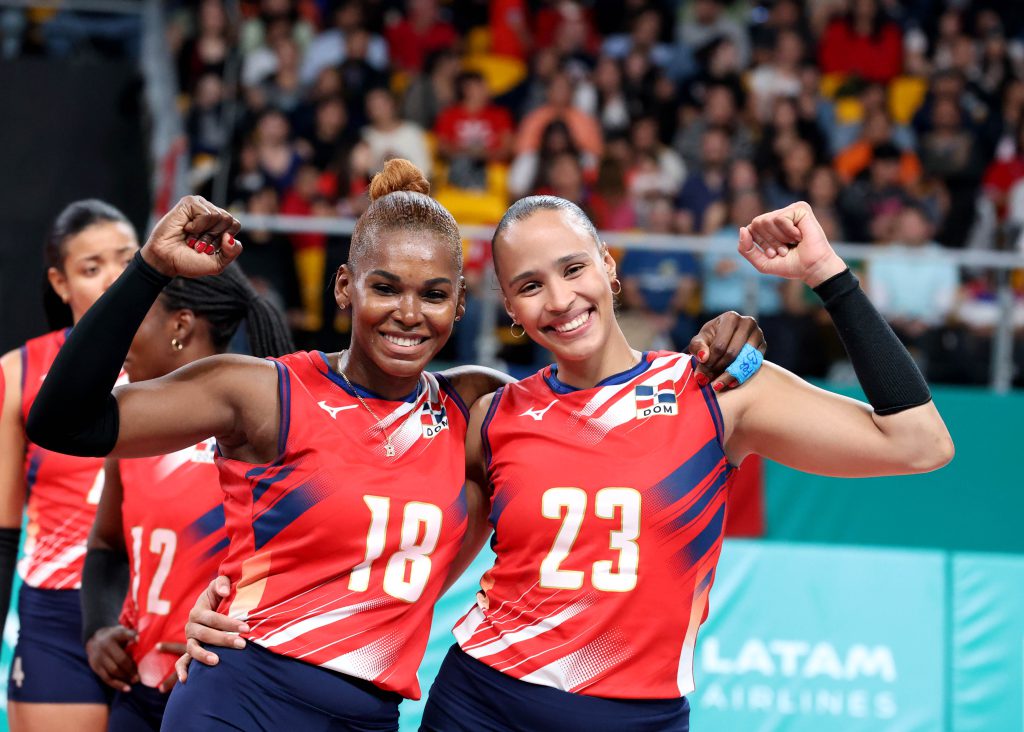 Outside hitter Yonkaira Peña led Dominican Republic with 13 points on 9 kills and 4 service points. Opposite hitter Gaila González added 10 points on 6 kills and 4 aces.
Colombian opposite Sofía Cuartas scored 12 points on 10 kills, one block and one ace.
"I think it was a good match where Colombia took advantage of every opportunity, they are a young team that played very well. We started a bit slow. We hope to be in the final and be champions!", said Dominican Gaila González.
Sofia Cuartas, of Colombia said "They are an opponent who we admire. Colombia is a young team and we've always watched them play and performing so nicely against them makes me proud of our work. We know that soon we will face them again in a better way".