HONG KONG, China, June 17, 2023.- Dominican Republic beat NORCECA rival Canada 3-2 (22-25, 25-13, 25-17, 23-25, 15-10) on Saturday on week 2 of the Volleyball Nations League in Hong Kong.
Dominicans improved 3-4 in position ten and will face Türkiye on Sunday to conclude week two of the event. Canada ends this phase in ninth place with 3-4 record.
Thanks to Dominican Republic's huge 20-9 margin in blocks, they prevailed in a match where both teams scored 57 points from attacks, and Canada ended with a 3-1 advantage in serves.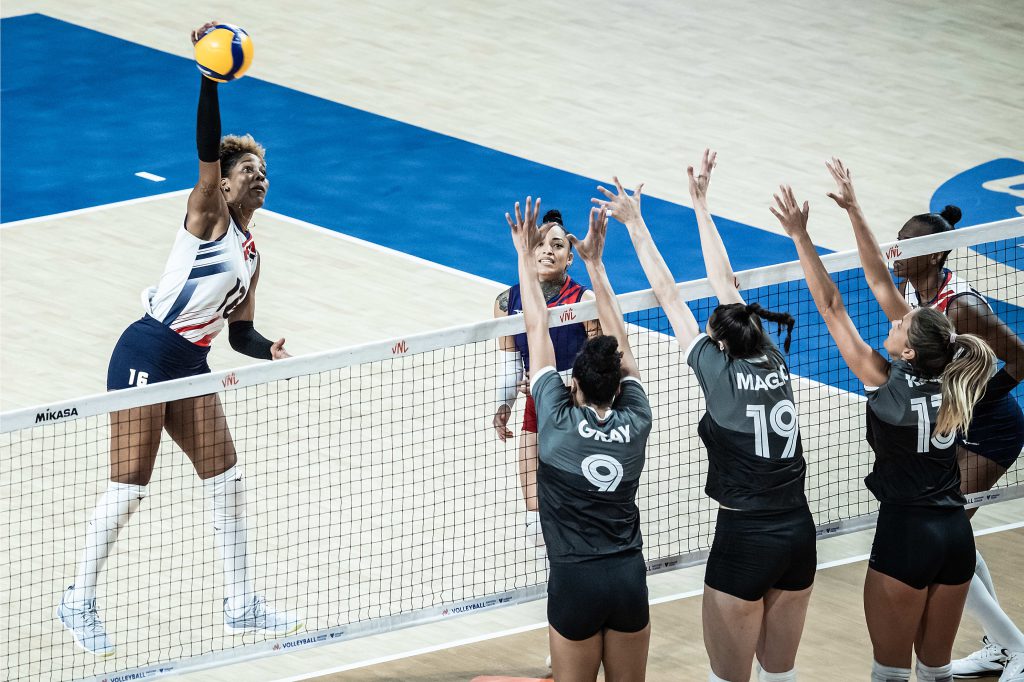 Dominican Yonkaira Peña led her team with 20 points (18 kills, two blocks), one point less than Canadian Alexa Gray who scored a match-high of 21 (19 kills, one block, one ace).
Also contributing to the win, Jineiry Martinez with 18 points including the most blocks (7), Brayelin Martinez and Gaila Gonzalez added 17 points each.
On Canada's side, Hilary Howe scored 15 points, Emily Maglio with 11 and Kiera Van Ryk with 10.