BRASILIA, Brazil, June 17, 2023.- The U.S. Women's National Team suffered its first 2023 Volleyball Nations League loss of the preliminary round, 3-2 (23-25, 25-23, 25-19, 23-25, 15-6) to Japan on Saturday in Brasilia, Brazil. It marked the second consecutive year that Japan has handed the U.S. its first VNL defeat.
The U.S. Women, currently ranked second in the world, will have a quick turnaround time before meeting the host and world's top-ranked team, Brazil, at 6 a.m. PDT on Sunday, June 18.
Opposite Danielle Cuttino scored eight points in the opening set to lead the U.S. to a two-point victory. Despite losing three set points, Japan returned the favor with a two-point victory in the second set.
Six service errors contributed to a third-set loss for the U.S. In a highly competitive fourth set, the U.S. team took its first lead midway through the set and took its first two-point lead with back-to-back points with the set tied at 19. After Japan fought off two set points at 24-21, the U.S. sent the match to a fifth set with a kill from setter Ashley Evans.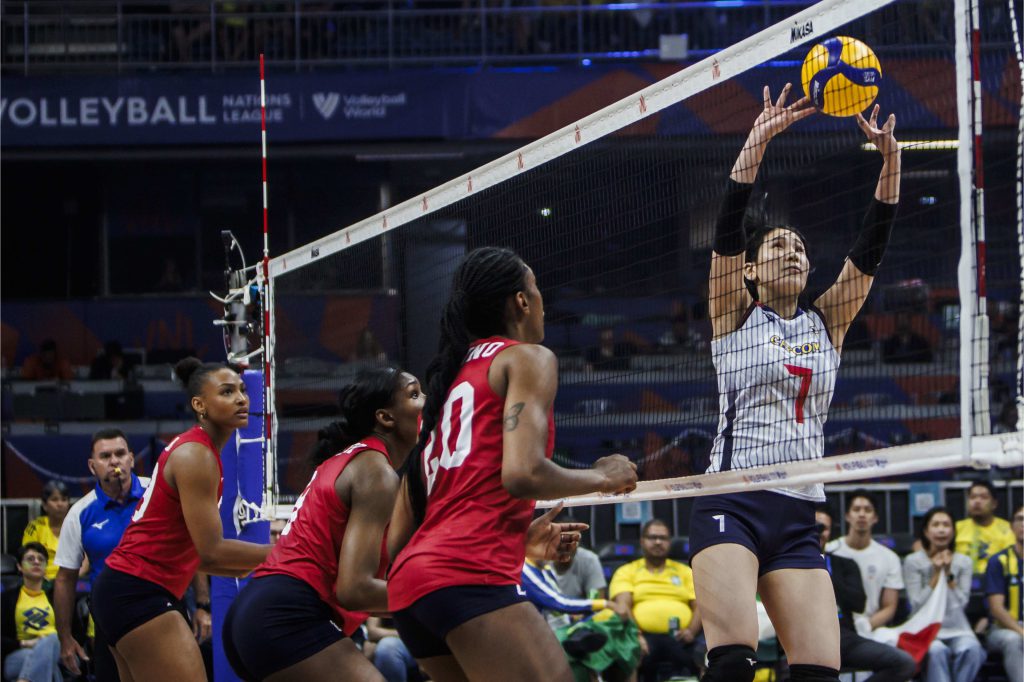 Japan opened the final set with six consecutive points and cruised to the deciding set win to earn their first five-set victory in this year's VNL. The U.S. women played their fourth five-set match in the preliminary round.
Outside hitter Khalia Lanier paced the U.S. with 20 points (15 kills, three blocks, two service aces) and Cuttino led the team with 17 kills. Outsider hitter Avery Skinner contributed 12 kills and middle blocker Anna Hall hit .500 with 11 kills.
The U.S. finished with 11 blocks to eight for Japan. Seven different U.S. players recorded at least one block with Lanier's three leading the way.
The United States will host the 2023 Women's VNL Final Round on July 12-16 at College Park Center in Arlington, Texas, which means the U.S. automatically qualifies.