DURANGO, Mexico, June 11, 2023.- Dominican Republic won 3-0 (25-21, 25-20, 25-21) over Guatemala in their last match at the NORCECA Men's Final Four on Sunday at Auditorio del Pueblo in Durango, Mexico.
Dominican Republic finished their Final Four campaign with a 2-1 win-loss record and 9 points; Guatemala 0-3. Dominicans will have to wait for their final standing after the result between host Mexico and Puerto Rico.
Guatemala kept the scores close, pressing the Dominican Republic but their 14-7 margin in blocks and 4-0 serves were enough to overcome the Central Americans' spirited performance. Dominicans also led in kills 39-30 but handed out more points from errors than Guatemala (25 against 18).
Three Dominican outside hitters scored double digits. Wilfrido Hernández once again led Dominican Republic's offense scoring 15 points on 14 kills and one block, Henry Lopez contributed with 12 points (10 kills, two aces), and Hector Cruz added 10 (8 kills, two blocks).
Opposite hitter Erik Flores of Guatemala scored a match-high of 16 points on 14 kills and two blocks. Team captain Carlos Lopez joined in with 11 points on 8 kills and three blocks.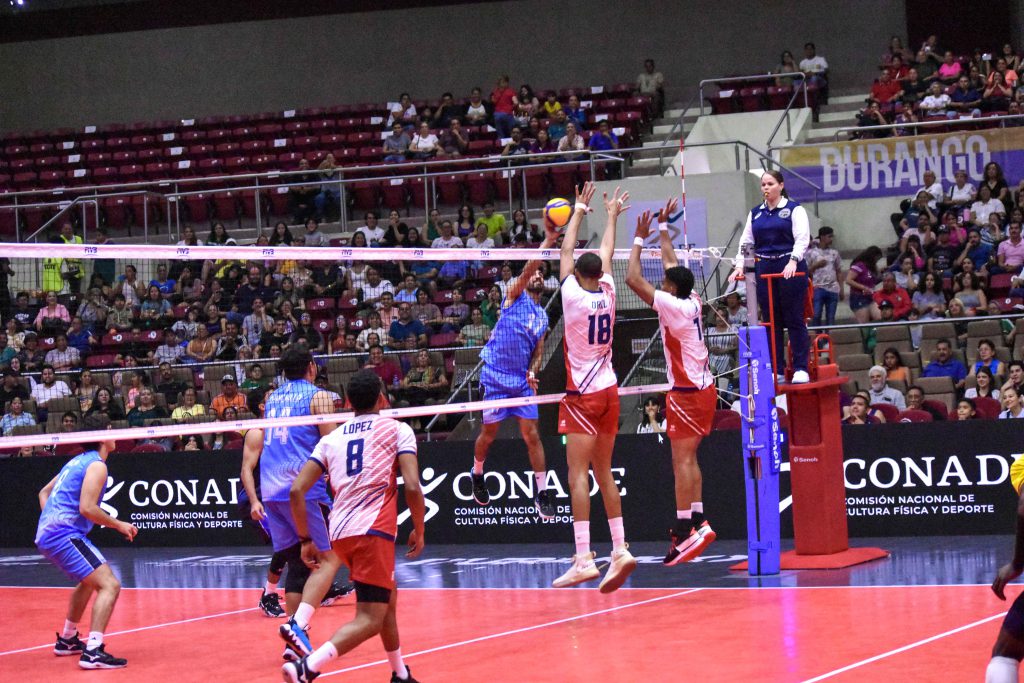 Alexander Gutiérrez, coach of Dominican Republic said to be happy "we finished in the same second position as last year with a transitional team. We gained experience and we continue to give a chance to players to get experience with tournaments like this one. Our goal is to continue to add, and we hope one day to battle to be in the VNL in the future".
Reider Lucas,  Guatemala's coach indicated the team played well despite not having five players here "we came to compete, to develop athletes for the Central American Games. We are glad, we fought every single set, the team had a good level of play, but the other teams here have a much higher one than ours, with more experience and more maturity. The team did their job, we would've liked to win a set, but we were limited with our substitutions".