QUEBEC CITY, CANADA. August 30, 2023: Dominican Republic has two wins in Group B after sweeping Costa Rica today at the 2023 NORCECA Senior Women's Volleyball Continental Championship in Quebec, Canada.
The Reinas del Caribe dominated their less experienced opponents 3-0 (25-13, 25-11, 25-10).
The Dominican team was stronger in all skills – attack (45-20), blocking (6-2), aces (5-1) and made fewer errors (11-19).
Dominican players Candida Arias, Vielka Peralta, Madeline Guillén shared top scoring honors with 10 points apiece. Outside hitter Tamara Espinoza Rojas led Costa Rica with 8 points.
The tournament runs from August 29 to September 3 at the PEPS' Amphithéatre Desjardins-Université Laval, with medal matches held on Sunday.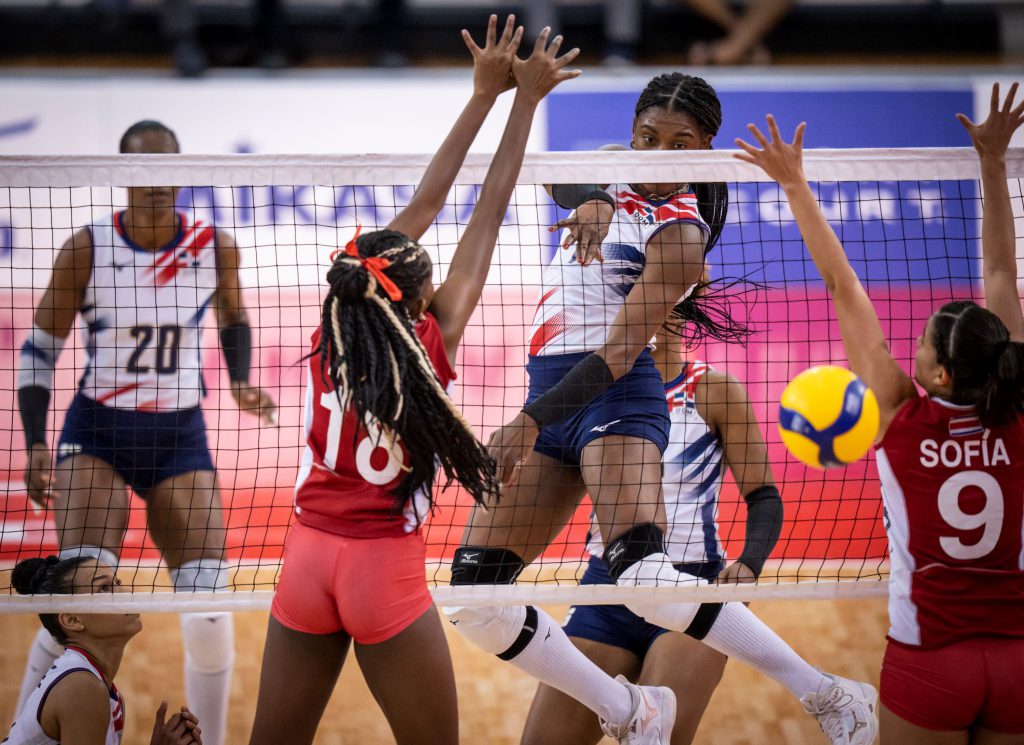 Marcos Kwiek, head coach of Dominican Republic: "Now we must prepare for tomorrow's match, to close pool-play, and to determine the first place in the pool. It's a very important and challenging game. We have faced the United States many times, the matches are very close, but they have star players in their team. Today was a good game to give rest to key players who are important and need to be more rested for tomorrow. Now we are going to study videos and try to do our best for a good match tomorrow."
Jose Miguel Brinceno, coach of Costa Rica: "I consider that today against the Dominican Republic, we had a better performance than yesterday; yesterday we showed a lot of respect to the United States. We have faced the Dominican Republic in other tournaments, and that gave us more confidence that we could play better today. We had several strong plays in defense, attack, and even in blocking. I am satisfied with the game we showed. However, throughout the tournament, we will progress and improve, and against Cuba tomorrow, I hope we have an even better performance. In this match, our middle blocker Nhya (number 18) was the most important player in attack; she is a player with a great future, being only 16 years old, and she played very well against a very high-level opponent. Overall, the team did not hold back in any aspect against a strong rival."