SAN SALVADOR, El Salvador, July 4, 2023.- Dominican Republic started the 2023 San Salvador Central American and Caribbean Games over Costa Rica 3-0 (25-7, 25-11 25-17) at the Sports Palace Carlos El Famoso Hernández on Tuesday.
Defending champion Dominican Republic, aiming for their eight CAC title, had no difficulties in earning their first Pool A victory prevailing 42-16 in points from kills, 10-6 in blocks and 3-1 in points from serves. Dominicans finished with 12 unforced errors and Costa Rica with 20.
Dominican Republic used all his players, with outside hitter Yonkaira Peña and opposite Gaila Gonzalez as top scorers with 11 points each. Gonzlez scored a match-high of 4 points on blocks. Outside hitter Brayelin Martinez added 8 points.
Outside hitter Tamara Espinoza and opposite hitter Tatiana Sayles led Costa Rica with 8 and 7 points respectively.
Dominican Republic (1-0) plays against Mexico (0-1) on Wednesday, and Costa Rica (0-1) faces Puerto Rico (1-0).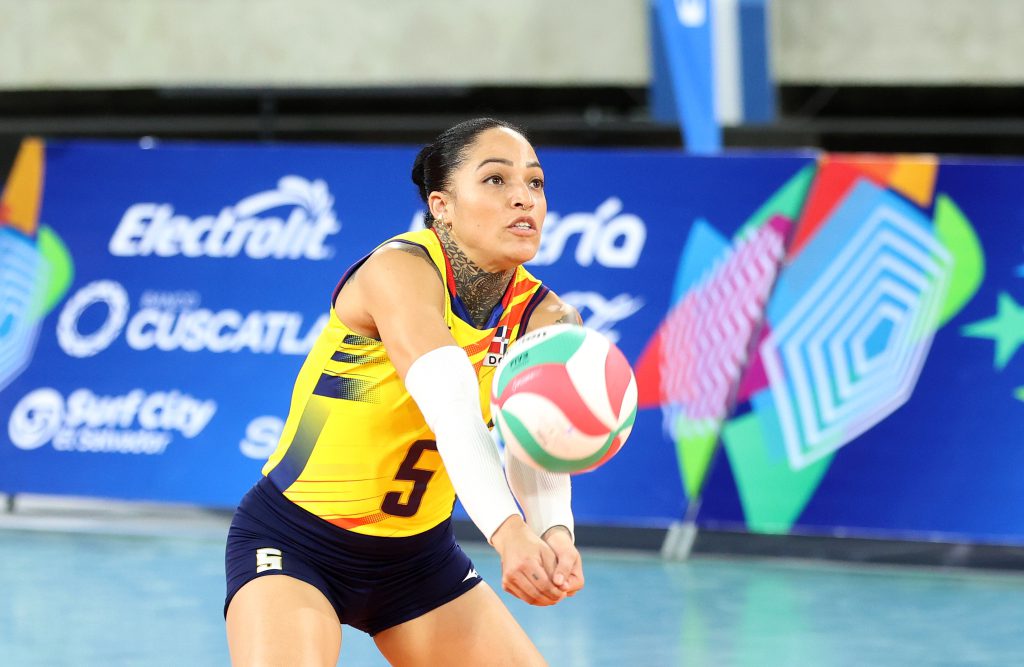 Niverka Marte, Captain of Dominican Republic: "It's an important win, we had personal goals during the match, we must get into rhythm and get used to the change of ball. We focused on not committing errors. The teams' performance could have been better, but we are coming from a long competition (VNL), so we left Korea finishing our last match straight here. Alondra Tapia is one of the young prospects in the team and we are glad she's here".
Marcos Kwiek, Head Coach of Dominican Republic: "We have a big responsibility, we will try to defend our crown, knowing that each competition is different. We are coming from a long tournament, and we are tired with the time zone change, these are elements that interfere with our performance".
Tatiana Sayles, Opposite of Costa Rica: "We were aware that the match was going to be hard. We set the goal of doing our best in every point and every set. They were hard points, we tried to be patient, stick together, and follow instructions. We improved with each set. Our goal is to compete, learn and do our best in every match".
Pablo Acuña, Head Coach of Costa Rica: "It's a challenge and an honor to start a tournament with the Central American champions, we take it with respect and seriously. There's a big difference in their level of play and we must accept it, we did the best we could under the circumstances. I think we could have done better in the first two sets; Dominicans and we got relaxed in the third set. Dominican Republic is an elite team".