SAN SALVADOR, El Salvador, July 4, 2023.- Colombia beat Cuba 3-1 (25-21, 25-18, 18-25, 26-24) to start their 2023 San Salvador Central American and Caribbean Games campaign on Tuesday at the Sports Palace Carlos El Famoso Hernández.
Cuba improved in defense to lead the third set from the beginning to keep up with Colombia's 2-0 set lead and forcing a fourth set. Colombia with three kills in a row and two opponent errors came from behind (14-19) to an even 19 in the fourth set, for a dramatic 26-24 win while trailing a Cuban set point (23-24).
Colombia's blocking was stronger than Cuba's with a 13 to 8 advantage. Cuba dominated in kills 57 to 51, and both teams were leveled in aces (3-3). Colombia benefited from 27 unforced Cuban errors against 20.
Colombian opposite hitter Dayana Segovia led all scorers with 16 points on 14 kills and two blocks. Also standing out were outside hitters Ana Karina Olaya and Laura Grajales who tallied 12 and 11 points respectively. Middle blocker Melissa Rangel joined in with a match-high of 5 kills from blocks, out of her 11 scoring points.
Cuba's outside hitter Ailama Cese topped her team with 15 points on 14 kills and one ace. Middle blocker Dayana Martinez contributed with 13 points on 10 kills and 3 blocks. Opposite Dezirett Madan scored 12 attacking points and outside hitter Diaris Perez added 10.
On day two of competition, Cuba faces the host country El Salvador and Colombia will play Trinidad & Tobago.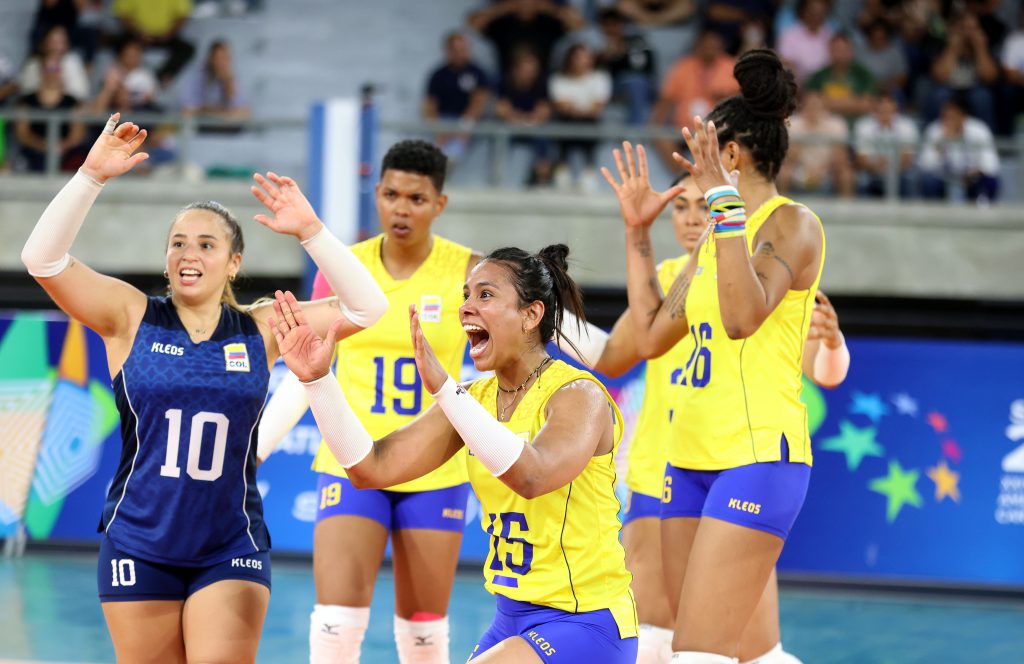 María Alejandra Marín, Captain of Colombia: "Colombia always battles up to the end; we battle every ball and that's what made us win. Cuba has strength, a high block, and aggressive attacks, we were smart, touching balls, serving well and the double change worked out, and Karina responded as she should. The twelve of us are ready to contribute to any given moment".
Antonio Rizola, Head Coach of Colombia: "This is a different team from last year, with great responsibility for outside hitters Ana Karina and Laura who contributed well; Valerin and Melissa in the middle, assumed their role knowing they are the only one to be on the court, it's not easy for them. We played with heart".
Tomás Fernández Arteaga, Head Coach of Cuba: "The players had a lot of nerves, they stole our initiative in serves and we couldn't combine. But we won all the longer rallies and scored. We failed in serves and the tactical strategy of our setter was slow, according to the score she should have given the ball to the player who wasn't marked".