HERMOSILLO, Mexico, July 19, 2023.- Dominican Republic beat Peru 3-1 (25-23, 25-20, 22-25, 25-19) to remain undefeated at the Women's U23 Pan American Cup on Wednesday at the Sonora Arena in Hermosillo, Mexico.
Dominican Republic (2-0) in Pool A will face Cuba (0-2) to finish the preliminary round, while Peru (1-1) goes up against Canada (1-1). The top ranked of each pool advance directly into semifinals.
Dominicans blocked Peru the entire match with a huge 13 to two advantage. Both teams scored on 58 points from attacks, and both handed out 22 points from errors. Peru held a slight 5-4 advantage in points from serves.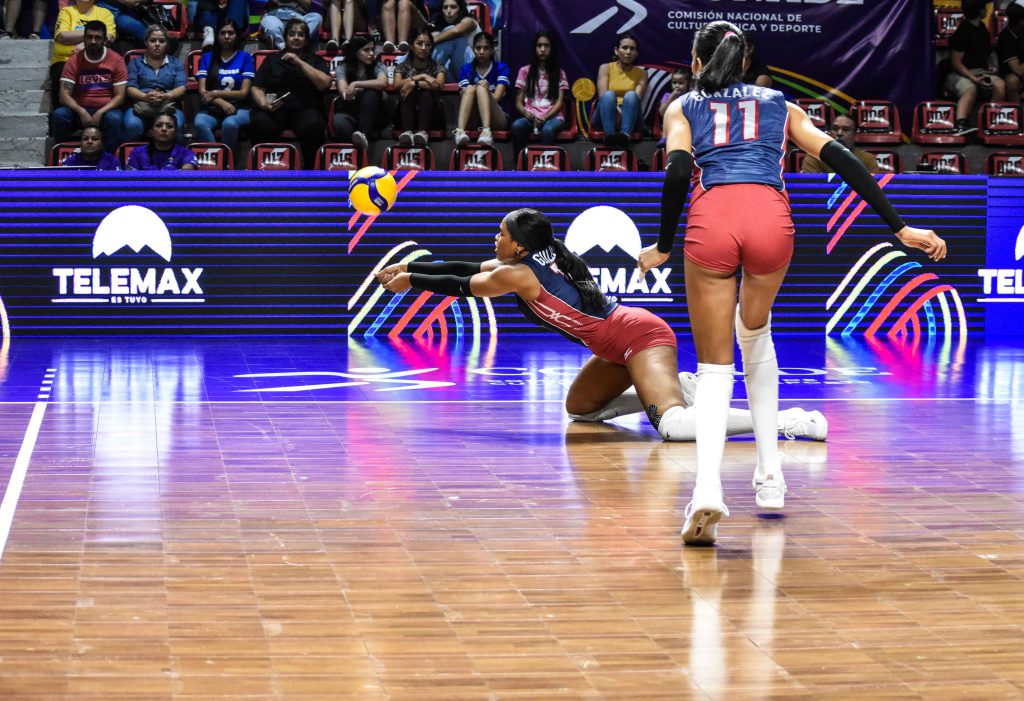 Dominican outside hitter Flormarie Heredia led all scorers with 21 points, from 18 attacking points, two blocks and one ace. Outside hitter Madeline Guillen also chipped in producing 15 points and middle blocker Geraldine Gonzalez added 14 points while scoring a match-high of 7 monster blocks.
Peru's team captain Alondra Alarcon and outside hitter Aixa Vigil led with 14 points each. Opposite Shanaiya Ayme collected 10 points.
Flormarie Heredia, top scorer of Dominican Republic: "We lacked concentration in the set we lost, we couldn't adjust our game and positions, they took advantage, we lost our rhythm of play. Peru serves well but our good passing helped us".
Yadhira Anchante, setter of Peru: "In the first and second sets we committed innocent errors which cost us the match because we were close. In the third set we limited our errors and it worked, but in the fourth we failed again. Tomorrow, we finish pool-play against Canada, another strong opponent and we will come out with our all".