HERMOSILLO, Mexico, July 19, 2023.- Mexico prevailed over Costa Rica in straight sets 3-0 (25-11, 25-15, 25-21) to remain undefeated at the U23 Women's Pan American Cup being played at the Sonora Arena in Hermosillo, Mexico.
Mexico with 2-0 record will face Argentina (2-0) on Thursday to decide first place in Pool B and a ticket into semifinals, while Costa Rica (0-2) will battle Honduras (0-2) for a spot in quarterfinals.
Mexico controlled the first two sets, but in the third set, Costa Rica with a better rhythm of play reached an even 15. The hosts recovered after numerous errors and sealed the win in three sets.
Both teams used all their players where Mexico was dominant in kills (46-26) and in points from serves (8-2). The Central Americans were better in blocks (5-2). Mexico scored 22 points from Costa Rican errors, against 14.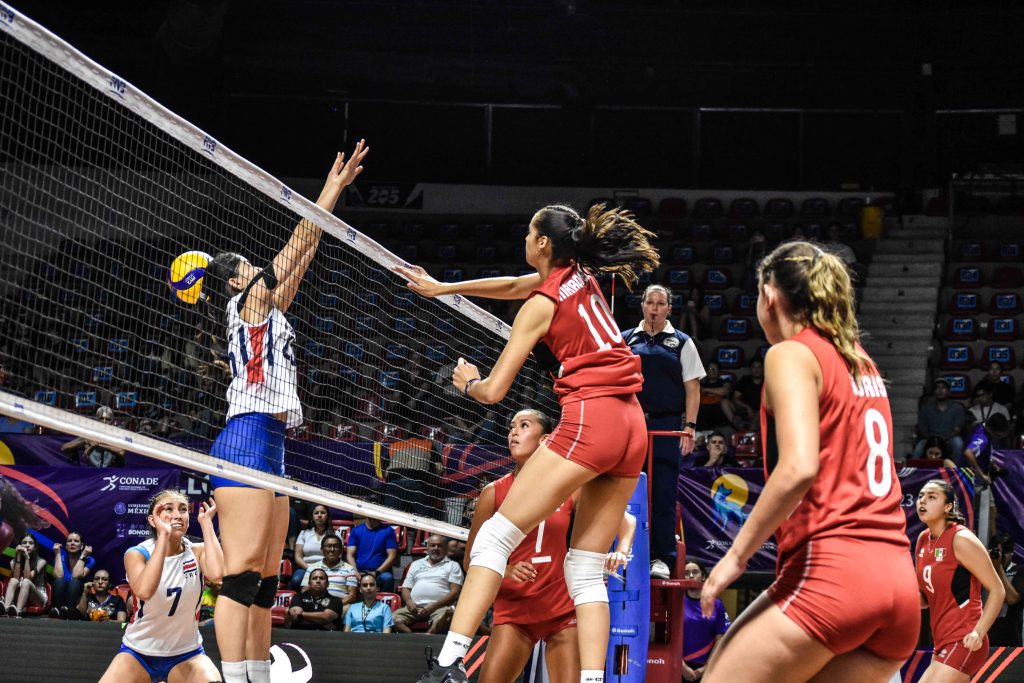 The only player who scored double digits was Mexican outside hitter Alexandra Goris, with 10 points (7 kills, 3 aces). Her teammates outside hitter Sofía Maldonado and opposite Katherine Ramírez added 9 and 6 points respectively.
Outside hitter Krystel Vargas was the leading scorer for Costa Rica with 9 points. María Torres added 6 points.
Argentina Ung, captain of Mexico: "We were overconfident in the third set, we got out of our system, and we allowed them to play their game, improving their level of play. We are happy with the win but not satisfied. For tomorrow we must improve in communicating better at critical moments, not let Argentina to set their rhythm of play".
María José Castro, libero of Costa Rica: "In the third set we were determined to let go. I think we put a lot of pressure, which was reflected in the score. Tomorrow, we want to improve and beat Honduras for a ticket in the quarterfinals".