JUANA DIAZ, Puerto Rico, May 9, 2023.- Dominican Republic defeated Honduras 3-0 (25-10, 25-6, 25-9) in their opening match at the Girls' U19 NORCECA Pan American Cup at the Dolores Martinez Coliseum in Juana Díaz, Puerto Rico.
Dominican Republic dominated Honduras in every skill of the game, with a huge 34-4 advantage and 17-5 in serves; they also held an 8-2 margin in blocks. Dominicans committed 14 errors and Honduras 16.
Three Dominicans ended with double figures, led by opposite hitter Ariana Rodríguez with 14 points on 6 attacks and the highest service points with 8; outside hitter Yuseiry Ramirez and middle blocker Yalyn Flipo scored 11 points each.
Tomorrow, the Dominican Republic faces host Puerto Rico and Honduras plays Canada.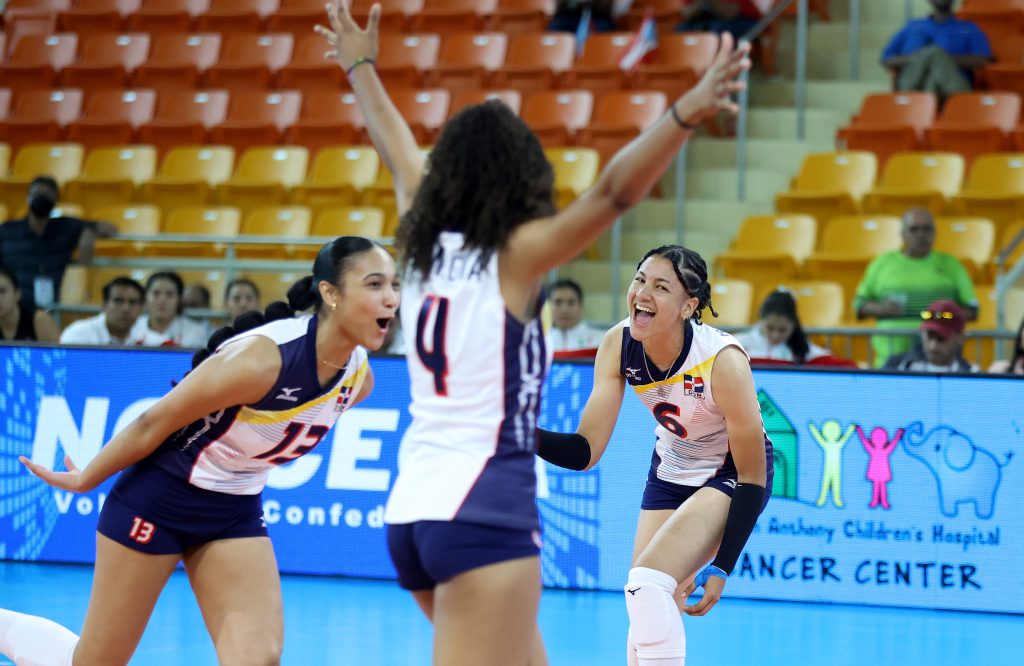 Ailyn Liberato, captain of Dominican Republic: "I am proud of my team because we've been preparing for four months, and this result sends the message that Dominican Republic is here to win their second medal".
Alessandra Hernández, captain of Honduras: "For our level of play, I believe we played well, also this is the first international event for the team. We are young players, and we can continue to learn. We were influenced by nerves".
Marcos Macedo, coach of Dominican Republic: "Tradition says we are a strong team and we proved on the court. The instructions were for them to play with intensity, with their maximum commitment and they were disciplined, that is what we're bringing for tomorrow's match against Puerto Rico, it's an important match for us".
Marvin Ulloa, coach of Honduras: "It's the second occasion that we start against Dominican Republic, it was in 2012 and Gina Mambrú had us down 11-0 on serves. My team started the first set performing well, but they failed in receiving and we couldn't perform. The few times we received, we responded".