JUANA DIAZ, Puerto Rico, May 9, 2023.- Mexico won 3-0 (25-19, 25-14, 25-15) over Costa Rica in their debut at the Girls' U19 NORCECA Pan American Cup being held at Dolores Martínez Coliseum in Juana Díaz, Puerto Rico.
Costa Rica surprised Mexico jumping to an 11-8 lead in the first set, but quickly turned things in their favor to earn the win in pool A.
Mexico held a comfortable 33-19 advantage in attacks, as well as in aces with 10-5; in blocks they scored one point more 5-4. Mexico committed fewer errors than Costa Rica (20-27).
Outside hitter Aime Topete of Mexico topped all scorers with 13 points from 11 kills and two aces. Opposite Luz Solano and middle blocker Naomi Ramos followed with 8 and 7 points respectively.
Costa Rica's captain Angelica Rodriguez scored 8 points as their leading scorer, joined by outside hitter Joselyn Moraga with 7 points.
On the second day of competition Mexico (1-0) will face the U.S. Virgin Islands (0-1) and Costa Rica (0-1) goes up against the United States (1-0).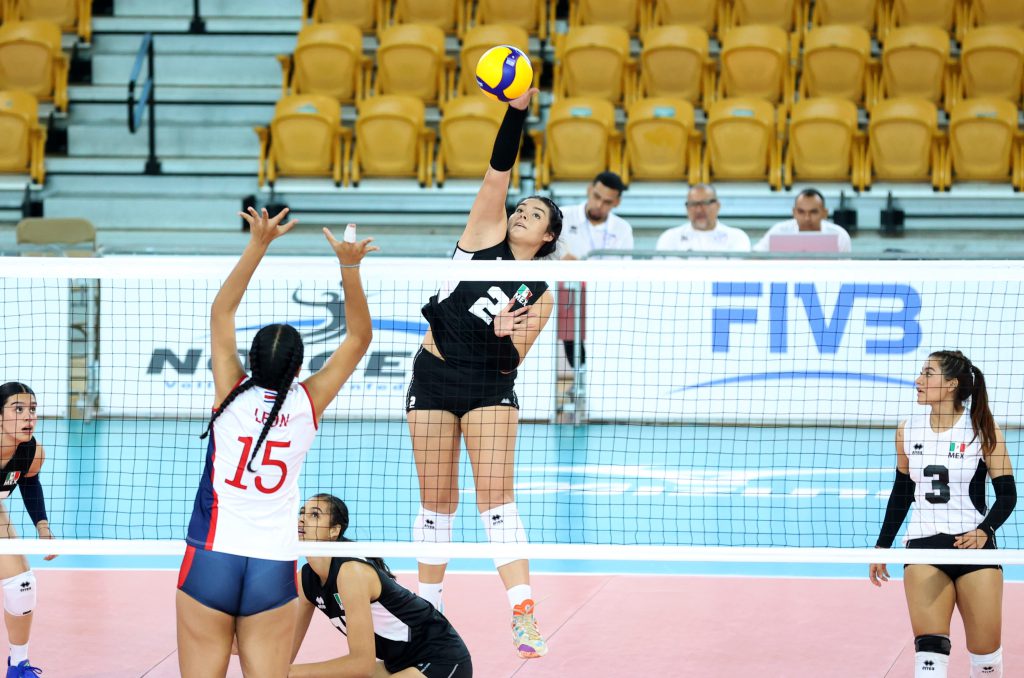 Italia Bernal, captain of Mexico: "We were tense in the beginning, but we got into rhythm on point 11 of the first set, I believe we are ready, and it was only to warm up. I liked the connection we had and the enthusiasm we showed. We hope to keep on winning and with a great attitude".
Angelica Rodríguez, captain of Costa Rica: "It was an interesting match, we tried to do the best possible for a clean performance. We would have liked to win a set, nevertheless we were close and with a good advantage in the first set, that was very important for our attitude".
Luis Bañuelos, coach of Mexico: "The entire team was immersed in the game, no matter if the players were starters or came off the bench; they all had the same spirit and the energy to win. The nerves won a bit in the beginning, and we hope it won't happen again, for several this is their first international experience".
Edivaldo Bonilla, coach of Costa Rica: "We lacked more aggressiveness, we failed a lot of serves in key moments and that downed the team mentally. We must work on blocking better; we aren't used to moving around the triple-block in the center at a national level and that damages us at an international level. Tomorrow, we face the strongest team in the tournament (United States) and we will try to solidify some things so our last pool-play match can progress us to the quarterfinal round".