SAN SALVADOR, El Salvador, June 30, 2023.- Dominican Republic defeated Suriname 3-0 (25-12, 25-16, 25-21) to finish Pool A with a 2-1 win-loss record at the Men's Volleyball Tournament of the 2023 San Salvador Central American and Caribbean Games on Friday.
Dominicans with 2-1 will wait for the result between Cuba (2-0) and Mexico (1-1) to learn if they advance into Saturday's semifinals, while Suriname (0-3) ends in fourth place.
The winners jumped to huge advantages in the first and second sets. In the third set, Suriname jumped to an early three-point lead 10-7 which Dominicans battled to recover up to an even 16-16 and closed 25-21.
Dominican Republic gave a rest to its starters during the match, where both teams scored similar points from kills, 37 to 32 for the winning side. Dominicans also held advantage in blocks (3-1) and scored on 35 opponent errors against 14. Suriname led in points from serves (0-2).
Opposite Gerson Toribio of Dominican Republic led all scorers with 12 kill points. Also contributing to the win were outside hitters Henry Lopez and Wilfrido Hernández with 8 and 7 points respectively.
Suriname's middle blocker Ethan Asimia led his team with 9 points, followed by opposite hitter Meson Anakaba with 5.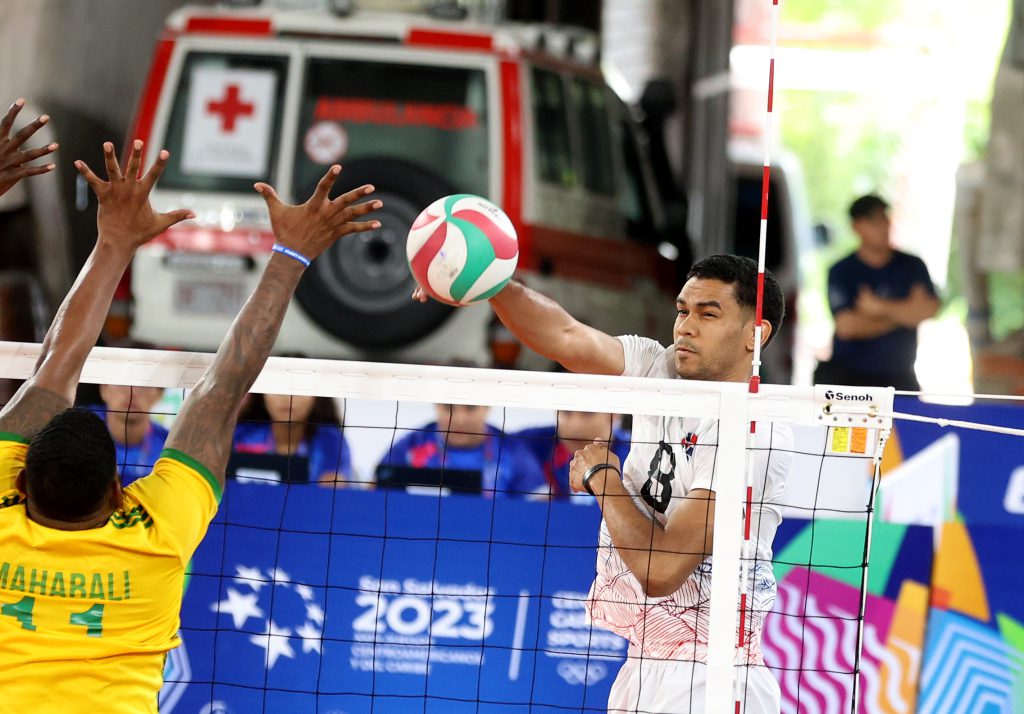 Gerson Toribio, top scorer of Dominican Republic: "This match helped the team adjust better for what is coming, today we finish the first phase. Everyone had a chance to play, and our regular players rested. I felt well with the team, to compete and support my team's win".
Alexander Gutiérrez, Head Coach of Dominican Republic: "We showed how much the team has grown, the good level we have reached and try to keep it. The match we played against Cuba proved we can compete at that level, and the challenge is to keep it the most we can, which will help us to have better results, this is our fourth victory in the year and last year, from 14 matches we only had 3 and in Barranquilla we finished sixth, we have given an important step".
Meson Anakaba, top scorer of Suriname: "In the first and second sets we were playing too safe, but in the last set we stayed together, we could have won it, but we committed errors in serves".
Carlos Orta Fellove, Head Coach of Suriname: "I was aware that our opponents were at a superior level. But I am satisfied, against Cuba we reached a set to point 20, against Mexico 21 and today against Dominican Republic, playing with my bench players we reached a set to point 21".