NAGOYA, Japan, June 1, 2023.- The Dominican Republic earned their first 2023 Volleyball Nations League managing to come back twice stunning-five sets 3-2 (22-25, 25-16, 16-25, 25-14, 15-11) over Bulgaria.
Dominicans recovered from falling in the first and third sets with Brayelin Martinez as the best scorer of the game with 25 points to her name, including two kill blocks. Opposite Gaila Gonzalez added another 19 points towards the victory, while Elena Becheva was Bulgaria's most prolific player with 17 points.
Watch Volleyball Nations League 2023 live on VBTV
Volleyball Nations League 2023: full schedule and results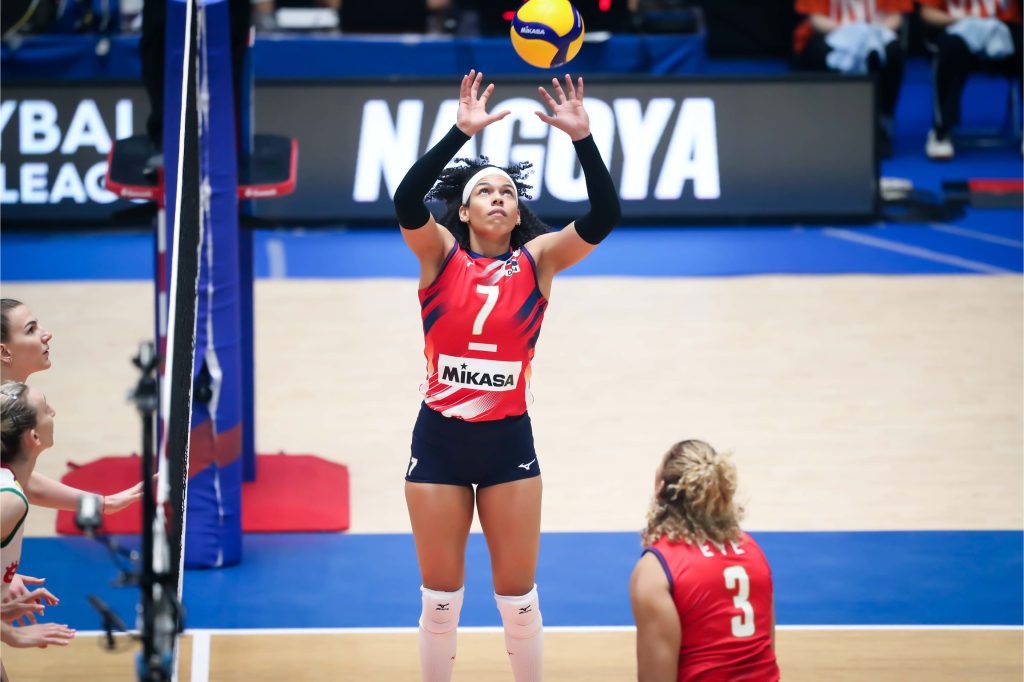 Dominican Republic held advantages in attacks (78-52) and in blocks (10-5), Bulgaria did better in points from serves (8-4).
Dominican Republic's third match in Pool 1 is on Friday June 2 against the Netherlands.