DURANGO, Mexico, June 9, 2023.- Dominican Republic prevailed 3-1 (25-22, 22-25, 25-23, 25-20) against Puerto Rico to open the Men's NORCECA International League Final Four at on Friday at the Auditorio del Pueblo in Durango, Mexico.
The opening match was a close battle between the two Caribbean teams of the tournament, won by Dominican Republic who was able to push away until the fourth and final set.
Dominicans topped Puerto Rico on a comfortable 15-7 margin in blocks, as well as in aces (9-4) and scoring on 27 opponent errors against 21. Puerto Rico led 56-46 in kills.
Outside hitters Henry Lopez and Hector Cruz led Dominican Republic with 22 and 21 points respectively. Lopez on 12 kills, three blocks and a match-high of seven aces and Cruz on 19 kills, one block and one ace.
Three outside hitters of Puerto Rico scored 14 points each, Vidal Lawrence (13 kills, one block), Omar Hoyos (12 kills, one block, one ace) and Pedro Molina (11 kills, two blocks, one ace).
The Dominican Republic will face Guatemala on Saturday and Puerto Rico goes against host Mexico.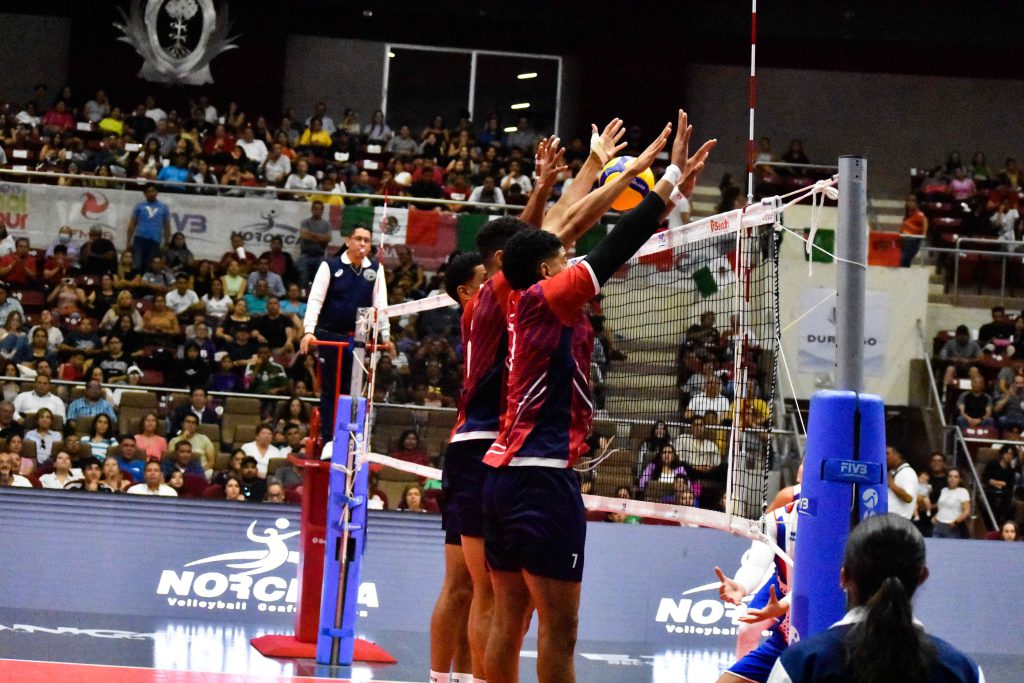 Captain of Dominican Republic, veteran Henry Lopez expressed "I loved our first match, we hope for more victories. We had great communication, we supported each other the entire match".
"It's important to start with a victory" indicated Alexander Gutriérrez, head coach of Dominican Republic. "Despite the youth we have more consistency, which is difficult, we are still missing details, but we must continue to work. My players were able to keep up after losing a set, they didn't lower their level and that's a good sign of growth".
Jamille Torres, head coach of Puerto Rico explained that it showed that they have a short time practicing, "I hope to go on and play a bit better; we had difficulties to start, I think we couldn't recover from several errors, they served well from the floor and that made the difference".