DURANGO, M3xico, June 9, 2023.- Mexico earned a straight set win 3-0 (25-19, 25-19, 25-22) over Guatemala in their opening match at the Men's NORCECA International League Final Four that started on Friday at Auditorio del Pueblo in Durango, México.
Mexico's blocking (17-2) was the key skill to stop Guatemala who led by three points (14-17) in the second set and put pressure over the host country in the third.
México also led 36-31 in kills, but Guatemala was more effective in serves (5-1), while committing fewer unforced errors (15-18).
The leading scorers were outside hitter Josué López of Mexico and opposite hitter Erick Flores of Guatemala, both scoring 12 points on 11 attacks and one block.
Also, contributing to Mexico's victory was Luis Hernández with 9 points (6 kills, 3 blocks) and Diego González with 8 points (7 kills, one block).
Guatemalan captain, Carlos López added 11 points on 10 kills and one block and middle Brandon Chinchilla scored a match-high of 4 aces.
On day two of competition, Mexico (1-0) will face Dominican Republic (1-0) and Guatemala (0-1) meets Puerto Rico (0-1).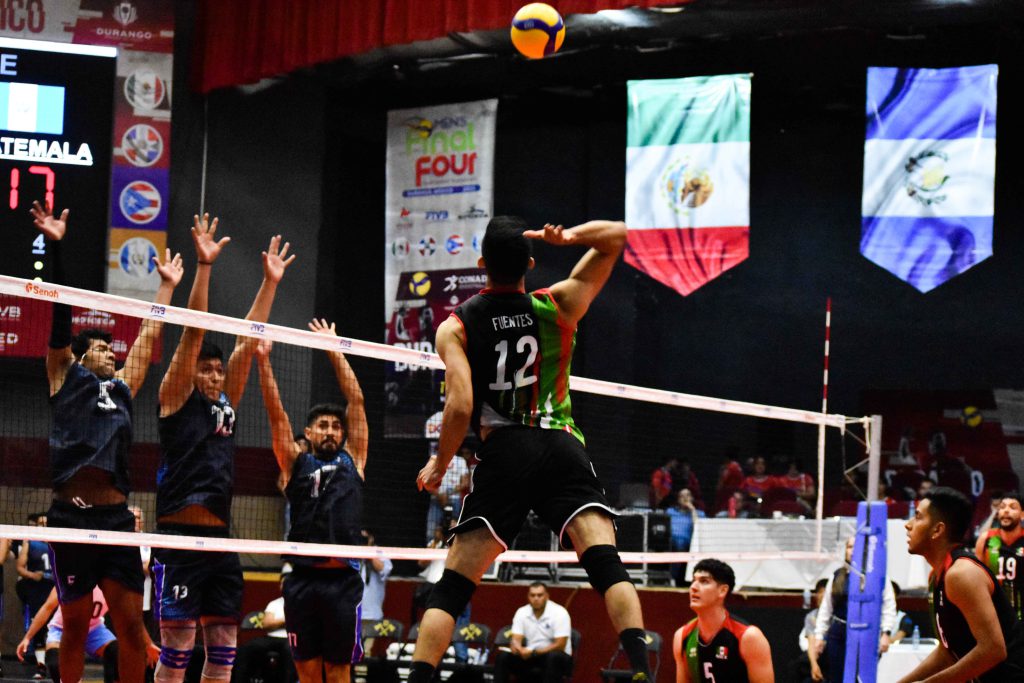 Mexican captain Pedro Rangel said it's not unusual to have ups and downs in the first match "after practicing for a long time and not competing there are things to improve for the next two matches that will be harder. Observing the Dominican Republic, we saw that they have height, their blocking is well established and in addition to attacking strong they put pressure with serves which is what we must do to have advantage over them".
Jorge Azair, head coach of Mexico expressed "what's important is the win, but tomorrow we need to work better because we had too many errors in serves, but we can't stop being aggressive in that aspect of the game. We are beginning the season and we need to find our rhythm, our contact with the ball".
Carlos López, captain of Guatemala spoke about the difficulties of putting the team together for the competition "some of our players couldn't travel because of issues with their visa. Some members on our team have more training, but I think we looked good and that gives us confidence for the two matches we have left".
Head coach Reider Lucas of Guatemala explained that his team is not complete, "some players had to be called at the last minute, with few days of preparation and we don't have substitutions. Our goal is for the guys to play, to develop and to give a great spectacle, taking advantage of the opportunity of competing. I am confident in my team; we know how to compete and the fans liked the good match we gave".