SAN SALVADOR, El Salvador, June 28, 2023.- Host El Salvador defeated Trinidad & Tobago 3-0 (25-15, 25-18, 25-23) in their opening match at the 24th Central American and Caribbean Games at the Sports Palace Carlos El Famoso Hernández.
After winning a strong first set, the home team El Salvador had a stronger resistance from Trinidad & Tobago who pulled off three match points (20-24) before their three-set finish in their first match of Pool B.
Both teams scored 34 points from attacks. El Salvador held a 5-0 advantage in serves, while Trinidad & Tobago led by a one point (5-4) in blocks. Trinidad & Tobago's 33 unforced errors definitely made a difference against 17 from El Salvador.
The two players who finished with double digits were outside hitter Rodrigo Chavez who topped El Salvador with 14 points on 13 kills and one ace; and opposite Ryan Stewart from Trinidad & Tobago on a match-high of 17 points from 16 kills and one block.
El Salvador (1-0) meets on Thursday with Central American rival of team Centro Caribe Sports (Guatemala) 0-1, and Trinidad & Tobago (0-1) goes against defending champion Puerto Rico (1-0).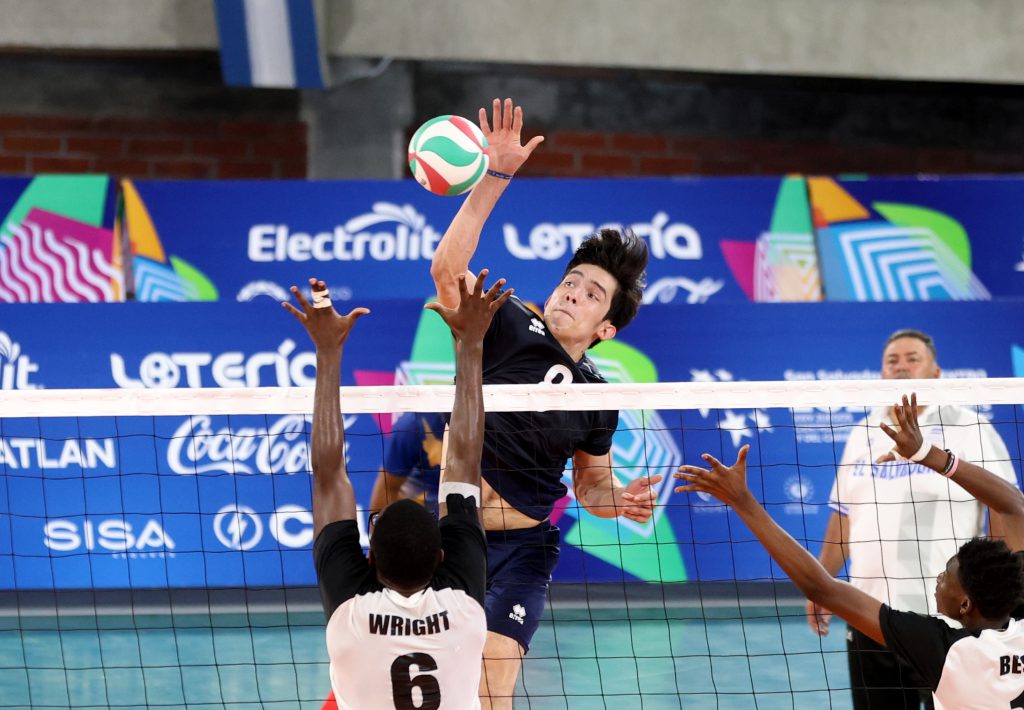 Juan Carlos Vargas, captain of El Salvador: "We had a notion of how Trinidad & Tobago performs. We were disciplined following our coaches' instructions and we got our first result. Our goal in these Games is to be in the semifinals, this victory is the first step. Tomorrow, we have a strong match against CCS (GUA), a team that we know well because we are from the same area, and we will give our all".
Akim Bushe, captain of Trinidad & Tobago: "It was a rollercoaster. We came with a game plan however, a lot of unforced errors on our end had us on the losing side of this match. We need to decide as a group to get over it, come back all fresh for our early game tomorrow. We need to have better communication on the court and a bit more energy and we should be fine for our match tomorrow".