MANAGUA, Nicaragua, September 6, 2023 – El Salvador showed its strength in its debut by defeating Guatemala 3-0 (25-14, 26-24, 25-15) in the second match of the XXII AFECAVOL Women's Senior Central American Cup at the Alexis Argüello Sports Complex.
After being dominant in the first set, El Salvador recovered from a deficit of up to 4 points at the start of the second set and fought until the end when they won the set 26-24 thanks to their counterattacks on a solid defense. In the third set, it was a complete dominance that allowed them to add five points to their standings.
El Salvador led in attacks 20-14 and serves 6-4, while both teams 5 points on blocks. Guatemala committed 45 errors compared to the winners' 30.
María Hunter, Gabriela Funes, and Marcela Soriano each finished with 7 points for El Salvador. For Guatemala, María García scored 5 points.
This Thursday, Guatemala will face Belize at 1:30 p.m., and El Salvador will play against Honduras at 4:00 p.m.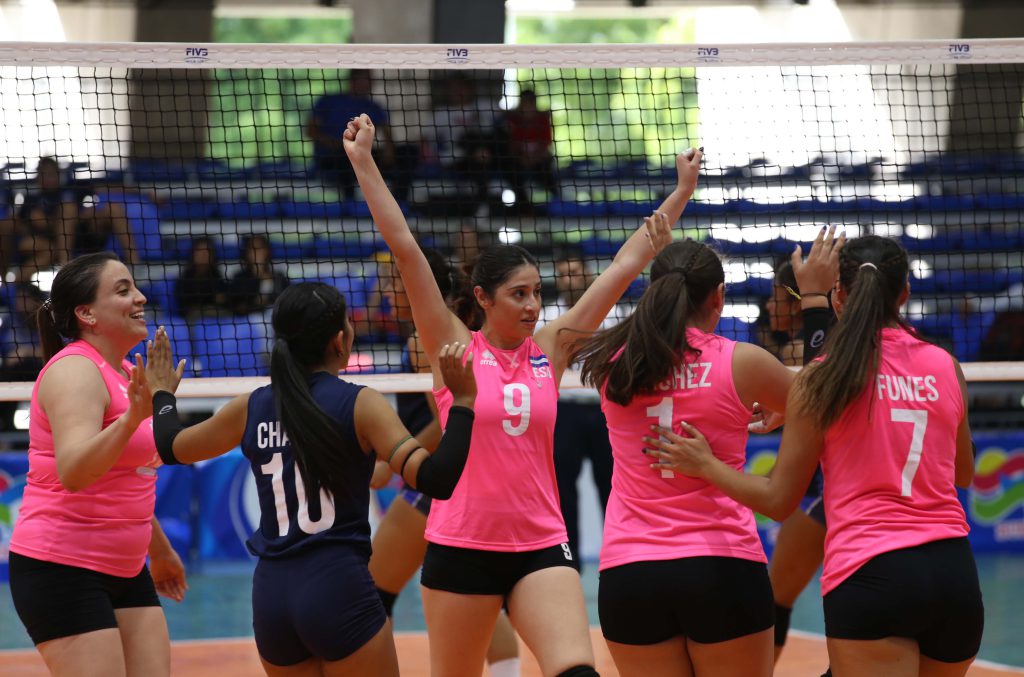 QUOTES
Andrea Genova, coach of El Salvador: "We started with a good match; Guatemala is a strong opponent who wanted to start well, and it turned out to be a good match. We managed to execute everything we practiced in the final phase of our preparation for this tournament. We need to improve our rest management since it's a long tournament, and we must pace ourselves well. The team that is better physically prepared will excel in the crucial final games".
Adriana Flores, captain of El Salvador: "We have been preparing for a year and a half, and this tournament was our main goal. We have a team that has been playing together for several years, and team synergy helped us a lot today. We knew how to play against Guatemala; we implemented the strategies planned by our coaches, and that helped us secure a convincing 3-0 win".
Julio Dominguez, Guatemala's assistant coach: "We faced a very strong and experienced opponent today, and our team didn't come out with the right attitude. Our tactics and strategy didn't produce any results, so we hope to transform what happened today. In these short tournaments, anything can happen".