MANAGUA, Nicaragua, September 6, 2023 – Costa Rica began the defense of their title with a strong start, defeating Belize 3-0 (25-21, 25-20, 25-21) in the opening match of the XXII AFECAVOL Women's Senior Central American Cup at the Alexis Argüello Sports Complex.
Marcela Araya was Costa Rica's top scorer with 18 points, while Tatiana Sayles finished with 11. Nelissa Ramírez contributed 13 points and Nisaan Martínez added 8 for Belize.
Costa Rica dominated in attacks 37-22, blocks 6-3, and serves 8-4, while conceding 33 points due to errors that Belize couldn't capitalize on, while they committed 24.
On Thursday, Belize will face Guatemala at 1:30 p.m., and Costa Rica will play against Nicaragua at 6:30 p.m.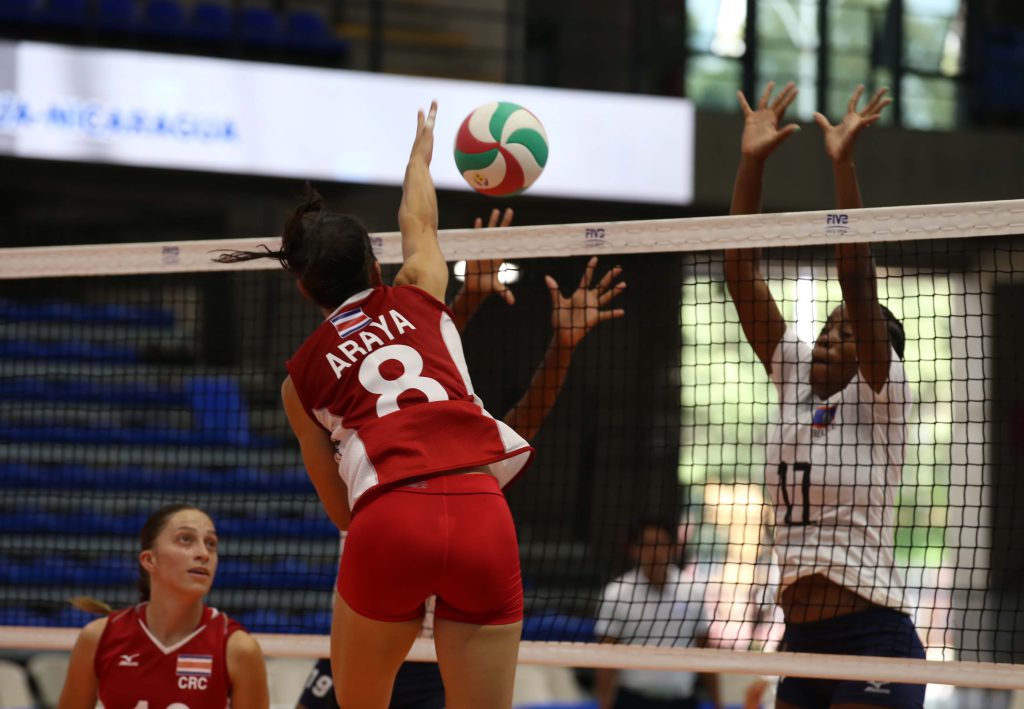 QUOTES
Pablo Acuña, coach of Costa Rica: "It was a tough start, we had a long trip yesterday, we didn't find our rhythm as we arrived a bit late, so it was normal for them to start a bit timid, out of sync, somewhat inconsistent. But with each set, we improved, and the bench players, the best ones, started to adapt and did very well".
Marcela Araya, captain of Costa Rica: "First of all, I want to thank God for the opportunity to be here. I'm very happy to be with my teammates. I think it was a very good game. It's always challenging to adjust in the first match, to break the ice. I feel good, happy, and I believe the team did a good job, both the players on the court and those on the bench did very well, and that was crucial because we all are important for winning".
José Fontes, coach of Belize: "In a way, I'm satisfied because the first game is always complicated, especially against a team like Costa Rica. Although they made too many unforced errors, it allowed us to maintain some balance until point 16. However, we couldn't close out the match, and they deserved the victory".
Nelissa Ramírez, captain of Belize: "I feel good. I think the first part was challenging because we had to break the ice, and the girls were nervous. I feel we played very hard, fought, and towards the end we lost energy, but at some point, we could have regained our momentum, but it didn't happen".