JUANA DIAZ, Puerto Rico, May 10, 2023.- Opposite hitter Grace Lopez scored a tournament-high of 26 points in Puerto Rico's victory over Dominican Republic 3-1 (25-20, 19-25, 26-24, 25-12) to improve their record 2-0 in pool B of the Girls' U19 NORCECA Pan American Cup in Puerto Rico.
Grace Lopez ended the match scoring four aces in a row to finish with a match-high of 5 points in that category. Grace was the only Puerto Rican with double figures.
Outside hitter Katielle Alonza was the best Dominican player with 18 points joined by opposite hitter Ariana Rodriguez with 10 points.
Puerto Rico dominated with a 41-30 advantage in attacks and 16-10 in serves, while Dominican Republic held a 9-7 margin in blocks. Both committed a similar number of unforced errors, Puerto Rico (32) and Dominican Republic (31).
Puerto Rico leads group B with a 2-0 win-loss record and will face Honduras to end the preliminary round and secure a direct ticket into Saturday's semifinals. Dominican Republic will meet Canada, both stand 1-1.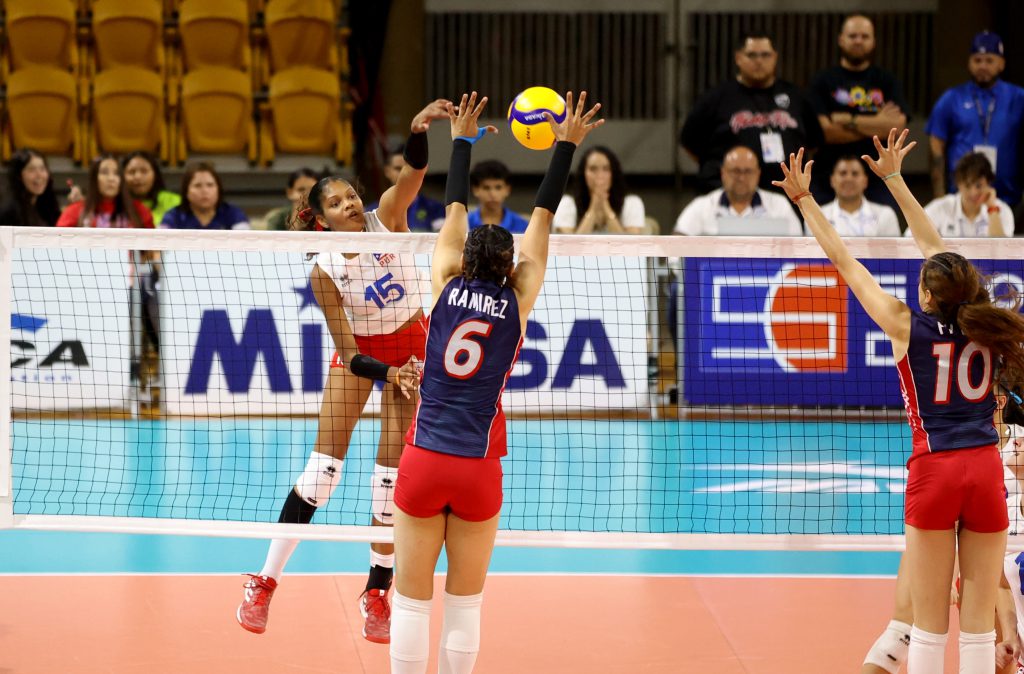 Grace López, top scorer of Puerto Rico: "We were close all the sets, but in the last set we gave our all to win. With a lot of practice, I've accomplished to have a powerful serve, I focused a lot to be effective with my serve at the end of the game".
Eduardo Galarza, coach of Puerto Rico: "I believe our team's effort in the third set when we had a double change and coming from behind completely changed the match, the girls were strong. Yesterday we studied the Dominican Republic a lot and we had the confidence, added that Grace came out to finish with four aces, she will be one of the best or the best opposite in the Caribbean".