LAUSANNE, Switzerland, May 11, 2023.- Three qualification routes for the beach volleyball competition at the Olympic Games Paris 2024, are available for teams from all five Continents to secure one of 24 quota places per gender.
The countdown is on for the beach volleyball competition at Paris 2024, with teams around the world vying to be in with a chance to compete for the Olympic title at the iconic Eiffel Tower Stadium.
Beach volleyball at Paris 2024 is set to take place from 27 July – 10 August. So with less than 500 days to go until the Games, let's recap the Olympic Qualification system.
The women's and men's Olympic tournaments will have 24 teams each, totaling 48 athletes per gender. As the host country, France is entitled to one quota for both the men's and women's tournaments. After their historic volleyball gold at Tokyo 2020, France will no doubt be looking to make history on home soil by winning their first ever beach volleyball Olympic medal.
The remaining 23 quotas per gender will qualify for Paris 2024 via three qualification routes, the 2023 FIVB Beach Volleyball World Championships, the Beach Pro Tour for the FIVB Olympic Ranking and Continental Olympic Qualification Tournaments. In addition, a maximum of four quotas per NOC (maximum two per gender) will be respected to ensure the principle of universal participation.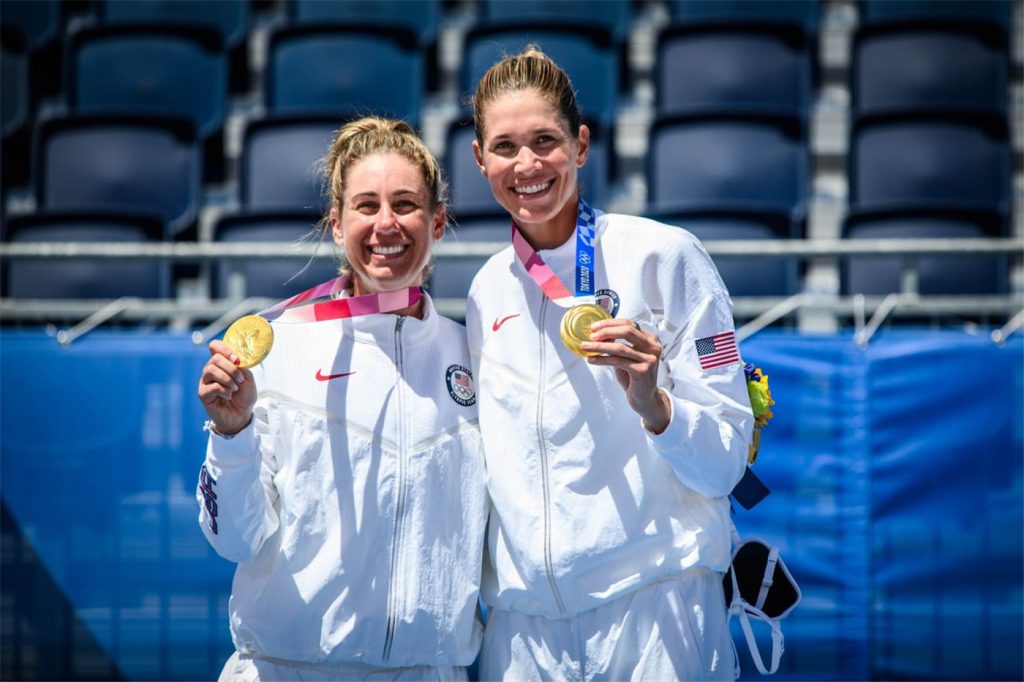 Route 1 -2023 FIVB Beach Volleyball World Championships
The men's and women's champions of the 2023 Beach Volleyball World Championships, set to take place across the cities of Tlaxcala, Huamantla and Apizaco, from 6-15 October, will automatically obtain a spot at Paris 2024. The much-anticipated tournament is returning to Latin America for the first time in 20 years and will be the first edition to be hosted in Mexico in the history of the sport.
Route 2 – FIVB Olympic Ranking
The top 17 ranked teams per gender, according to the FIVB Olympic Ranking, will qualify for Paris 2024. The ranking will take into account a pair's 12 best performances from 1 January 2023 to 10 June 2024 at the following events: 2023 FIVB Beach Volleyball World Championship, Beach Pro Tour (Elite16, Challenge, Futures and Finals) and recognized Continental Tours Finals.
Route 3 – Continental Olympic Tournaments
The remaining five spots per gender will be allocated in the five Continental Olympic tournaments, with the winning pairs of each respective event securing their place at the Games. The final phase of these five events will be held between 13 and 23 June 2024, with just over a month to go until Paris 2024.