POZA RICA, Mexico, November 11, 2023.- Guatemala with a five-set comeback 3-2 (23-25, 14-25, 27-25, 25-21, 15-9) victory of Dominican Republic finished fifth place at the first edition of the NORCECA Boys' U17 Championship on Saturday at the Miguel Hidalgo Gymnasium in Poza Rica, Mexico.
Guatemala finished the event with 3-2 record and Dominican Republic with 1-3 for positions five and six respectively.
Guatemala recovered from a two-set deficit to control Dominican Republic 49-46 in kills and 10-5 in blocks. Dominican Republic held a significant 13-3 advantage in aces. Guatemala ended with one unforced error less than Dominican Republic (41-42).
Luis Mendizabal, Guatemala's team captain, led his team with 19 points on 16 kills and 3 aces. Also contributing to the win, outside hitter Juan Carlos Menendez and middle blocker José Quintana added 12 points each.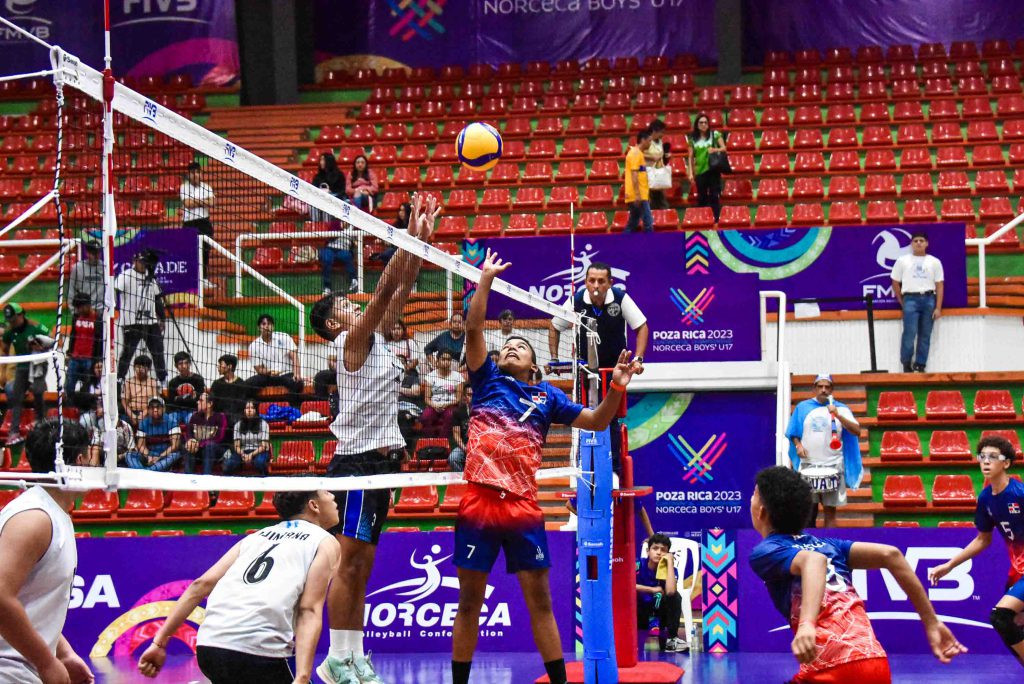 Dominican outside hitter Malik Britton was the leading attacker in the match with 25 points on 22 kills, two blocks and one ace, accompanied by middle blocker Marvin Rodriguez with 17 points and team captain Allen Baldera with 14 points.
Dominican Republic snatched the first set from Guatemala recovering from a seven-point deficit (4-11). Britton and Rodriguez took charge of Dominican Republic's offensive in winning a comfortable second set. Guatemala forced another set, winning a contested third set. The Central Americans kept on strong with Mendizabal and Asencio up to the tie-break win.
Edvin López, head coach of Guatemala said, "We neutralized their most powerful player (Britton). The athletes were able to analyze the game after losing the first two sets and applied themselves well. There were players we had to motivate to keep them from losing concentration".
Victor Bermudez, head coach of Dominican Republic, said, "I think our physical condition took a toll on us. We started very well, but we couldn't keep the pace. They (Guatemala) were more consistent, and that's why they took the victory".