POZA RICA, Mexico, November 11, 2023.- Puerto Rico beat Costa Rica 3-0 (25-21, 25-19, 25-19) in semifinals to reach the gold medal match of the first edition of the NORCECA Boys' U17 Championship in Gymnasium Miguel Hidalgo of Poza Rica, Mexico.
Puerto Rico will face the winner between Mexico and Cuba for the gold medal, while Costa Rica goes against the loser for the bronze medal.
Four players led Puerto Rico with double digits, outside hitter Maximiliano Aponte (15), middle blockers Fernando Castello (11) and Jorge Suarez (11), and opposite hitter Erick Vazquez (10).
Derek Farley led Costa Rica with 10 points, Ignacio Morales added 9 points.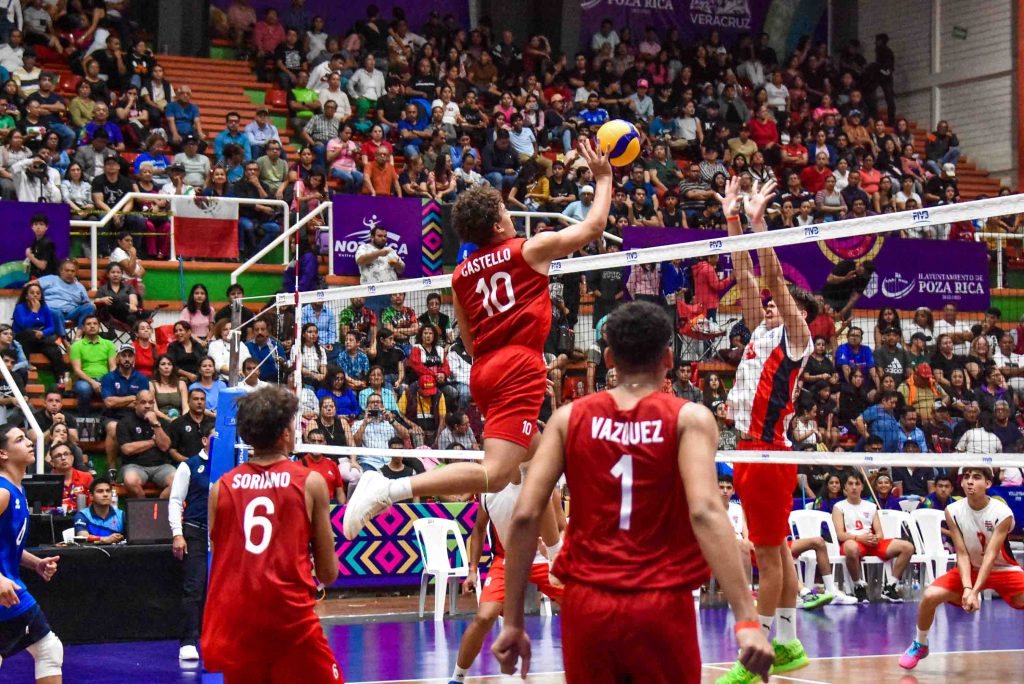 Puerto Rico was superior to Costa Rica in every skill of the game, kills (43-31), blocks (7-4) and aces (6-4). Costa Rica committed one less error than Puerto Rico (19-20).
The first set had a quicker pace. Puerto Rico closed the second set after missing five set points (25-14). Costa Rica in the third set rallied from seven points (10-22) with good defense and opponent errors.
Puerto Rico's libero, Ignacio Cruz, said after the victory, "We had a faster game at the beginning. Our attitude declined, and that affected our rhythm. We were always putting pressure on Costa Rica, even though they recovered at some point. I think for tomorrow, we need to improve our passing and blocking; I believe we can win the gold medal".
José Gutiérrez, libero of Costa Rica, said, "We had many ups and downs because we faced a tough opponent; at times, we did very well. I think we had too many errors in defense and reception. We are still going to fight for the bronze".