NOGALES, Mexico, May 28, 2023.- Guatemala finished seventh place after defeating Belize 3-0 (25-19, 25-11, 25-22) at the U21 Women's NORCECA Pan American Cup on Sunday in Nogales, Mexico.
Guatemala held a 37-24 advantage in kills, 9-5 in blocks and 7-3 in aces. Guatemala committed 20 unforced errors and Belize committed 22.
Opposite hitter Naomi Monney scored a match-high of 15 points for Guatemala, on 13 kills, one block and one ace. Outside hitter Maria Santa Cruz contributed with 13 points on 11 kills and two blocks; middle blocker Ivana Sopegno added 8 points.
Outside hitter Khaya Gordon led Belize with 11 points on 8 kills, one block and two aces. Opposite hitter Nisaan Martinez and outside hitter Gareth Bruce added 9 and 5 points respectively.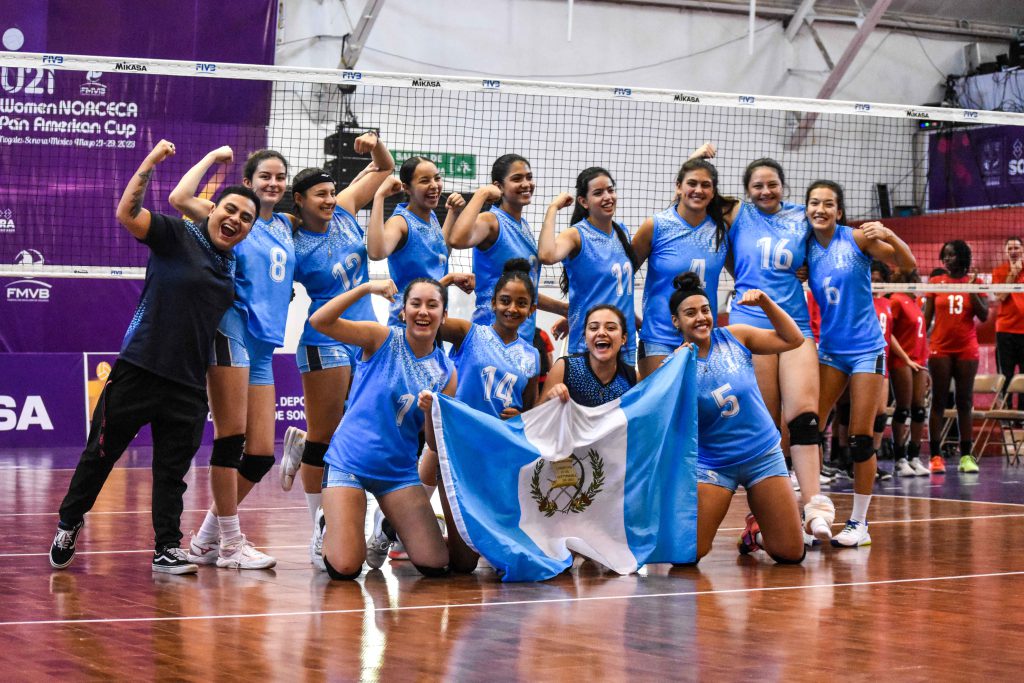 Ana Granados, captain of Guatemala: "We are leaving with a great experience. It was a must beating Belice. I believe we could have done more; we are capable but it's a mental issue".
William Fernández, coach of Guatemala: "It was important beating Belize because they are a country of our region, Central America, we couldn't against Costa Rica. We will continue to work, mostly in the players' confidence who need to believe they can do things".