NOGALES, México, 27 de mayo de 2023.- Mexico's 3-1 (26-24, 25-21, 24-26, 25-17) win over Dominican Republic puts them in the gold medal match of the U21 Women's NORCECA Pan American Cup in Nogales, Mexico.
Mexico (4-0) will play for the Pan American Cup title against reigning champion United States (4-0). Dominican Republic (3-2) will face Cuba (3-2) for third place.
Mexico lost the third set despite their formidable recovery from a nine-point deficit (11-20) and then won the fourth and final set after missing five match points.
Mexico won the neck-to-neck battle against Dominican Republic leading in attacks 55-48, in blocks 19-10 and a slight 7-6 margin in aces. Dominican Republic committed fewer errors (19-24).
Team captain Aime Topete led Mexico with 19 points on15 kills and three blocks. Opposite Katherine Ramirez and middle blocker Arleth Marquez contributed with 18 points each; with Marquez scoring a match-high of seven blocks.
Outside hitter Katielle Alonzo led Dominican Republic with 18 points on 17 kills and one ace, followed by opposite hitter Ariana Rodriguez with 14 points on 13 kills and one block. Middle blocker Estrella Punte scored 12 points on 7 kills and five blocks.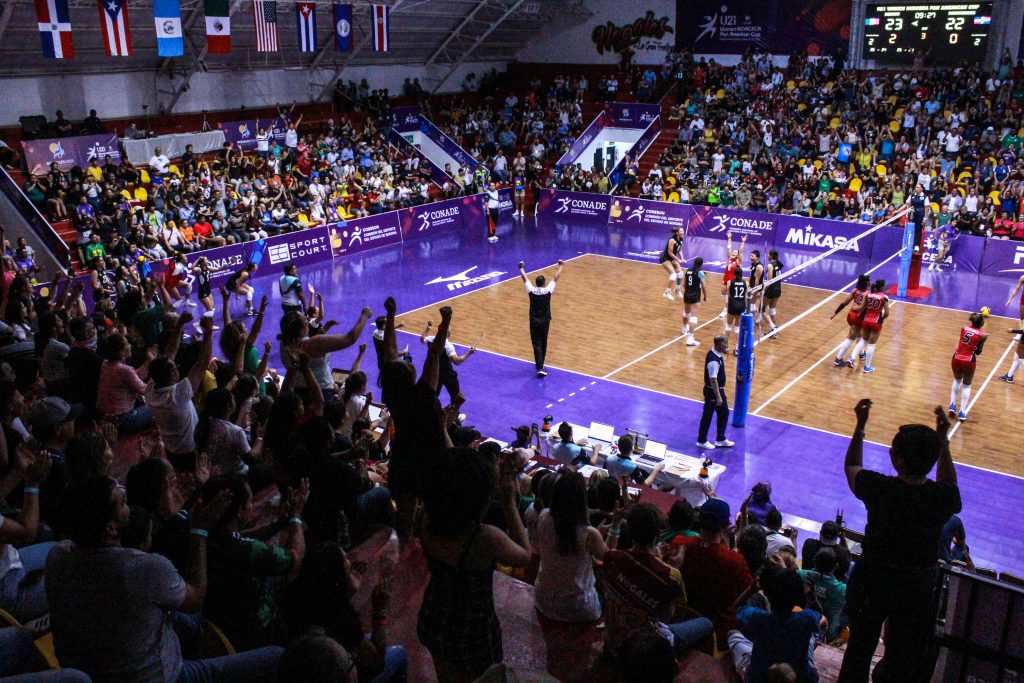 Luis León, coach of Mexico: "During the third set the started to work when we were seven points down, but it was still difficult. It was a match with a lot of emotions, the team who dominated their emotions won. Tomorrow we will face a very strong team, but we feel strong to battle; USA is more physical than us, it's the generation that finished third in the world, but those kinds of teams motivate us".
Cristian Cruz, coach of Dominican Republic: "The key to our loss were the little details we failed in the first set, a bad distribution when the score was 22-21 changed the game. We didn't execute what we practiced, in comparison to yesterday, today it was not fulfilled".