GUATEMALA CITY, Guatemala, March 18, 2023.- Hosts Guatemala took fifth place over Nicaragua 3-0 (26-24, 25-21, 25-22) at the NORCECA Boys U19 Pan American Cup on Saturday.
Guatemala ends with a 4-2 record in fifth place and Nicaragua 2-4 in sixth. This was the second time Guatemala beat Nicaragua in the tournament.
Despite the straight set win, it was a close win for Guatemala who recovered from a three-point deficit (21-24) stealing from Nicaragua's hands the first set.
Guatemala held a 39-33 advantage in attacks and a 2-0 margin in aces. Nicaragua prevailed in blocks by a huge 15-6 margin. Guatemala scored on 29 Nicaraguan errors and handed out 19.
Outside hitter Pedro Villatora led Guatemala with 12 points on 11 kills and one block, middle blocker Sergio Paz and outside hitter Roberto Recinos chipped in with 9 and 8 points respectively.
Middle blocker Angelo Guadamuz was Nicaragua's top scorer with 12 points on 7 kills and 4 blocks, followed by outside hitter Evans Solís and middle blocker Wesly Rugama with 9 points each.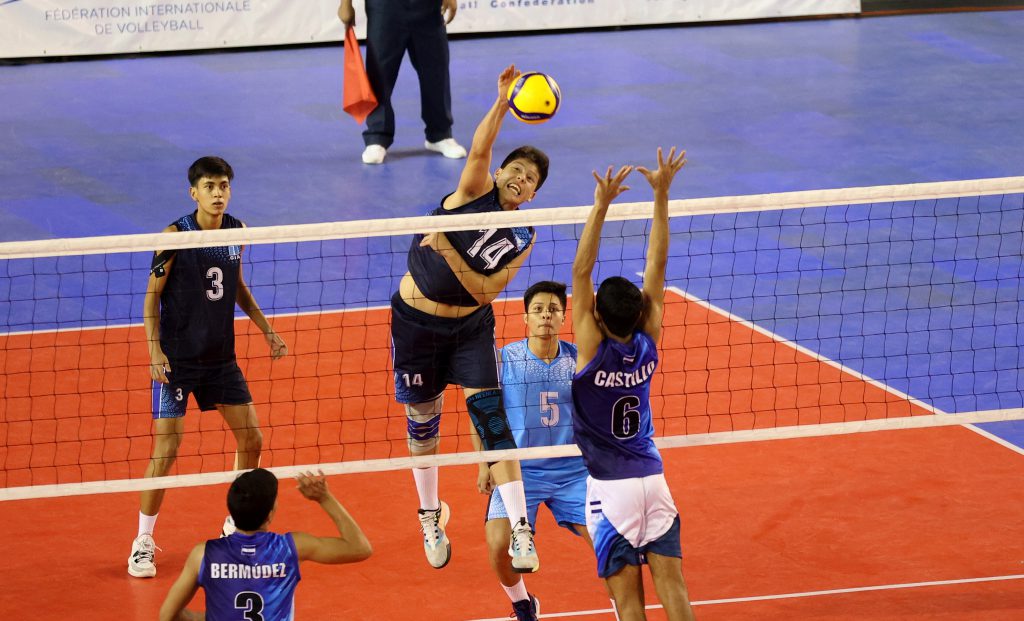 Luis Fernando Castañeda, head coach of Guatemala: "We were expecting Nicaragua to fight because we had already beaten them in the tournament. It was a match with too many errors from both teams, but we switched our middle in the first set when we were losing and that headed us into the win. The boys did a great job despite the limitations in preparation".
Jorge Mena, head coach of Nicaragua: "A team that doesn't practice doesn't win. We committed too many errors, in the first set we failed 9 serves, in the second set 7 and not being able to win the first set damaged us. We aren't finishing last, but this is a learning experience because the boy's physical condition couldn't respond".